Fans are excitedly waiting for the release of Kimetsu no Yaiba 205 spoilers and Kimetsu no Yaiba Chapter 205 raw scans and its official release date.
As we all know, Demon Slayer Chapter 205 will be the last chapter of Kimetsu no Yaiba manga. There will be no more chapters after that, as the manga is ending and fans are very sad about it.
We have been enjoying this masterpiece for over one and a half years now and it will be hard for all of us to see it end.
Tanjiro is a human again and so is Nezuko and when we thought all is good, Koyoharu Gotouge decided to end it.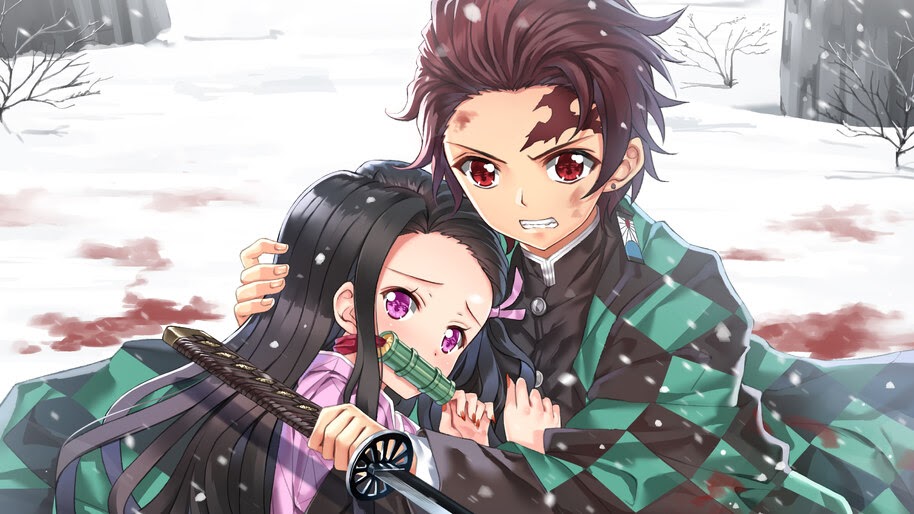 Since Muzan is dead and there were no more demons to kill, Koyoharu Gotouge decided to end it on a good note and we all are very to happy to see a good ending.
So as we all saw, Tanjiro and Nezuko have moved back and all is good, so what will be happening in the upcoming Kimetsu no Yaiba Chapter 205?
Is the manga not ending? Will Koyoharu Gotouge introduce more characters or say demons and release a season 2 for the manga?
The manga will most probably be ending after the Chapter 205 but what if there is a chance of it not ending and Shonen decided to continue it with new characters?
Demon Slayer Season 2 anime has been delayed as well just like One Piece Episode 930 and Black Clover Episode 133.
Kimetsu no Yaiba infinity movie is set to release on October 16th and that's the only thing keeping us fans sane at a time like this.
Kingdom 642 has been delayed but Black Clover 250 will be released, as usual, so check them out as well.
Before we move on to the spoilers and raw scans of the upcoming Demon Slayer 205, let's do a recap of the last chapter first.
Kimetsu no Yaiba Chapter 204 Recap
In the latest Demon Slayer Chapter 204, we see Tanjiro recovering. He has lost his eyesight in his right eye, and his hand seems to have been wilted. He couldn't feel anything below his left elbow.
It was later cleared that, him turning back to human was sheer luck. The fact that he bit Nezuko, and they had Shinobu's medicine was the reason he recovered. It was also cleared that, Nezuko's blood contained antibodies to fight off Muzan cells.
Later we see Yushiro leaving. Sanemi Shinazugawa (Wind Pillar) and Giyuu Tomioka, who are the last remaining pillars visit the current leader of the Demon Slayer Corps, Kiriya Ubuyashiki.
The last meeting of the Hashiras is being held and Kiriya extends his heartfelt gratitude towards the Hashiras who fought bravely in the fight against Muzan.
Then he disbands the Demon Slayer corps and then the panel cuts to Tanjiro and Nezuko's place once again.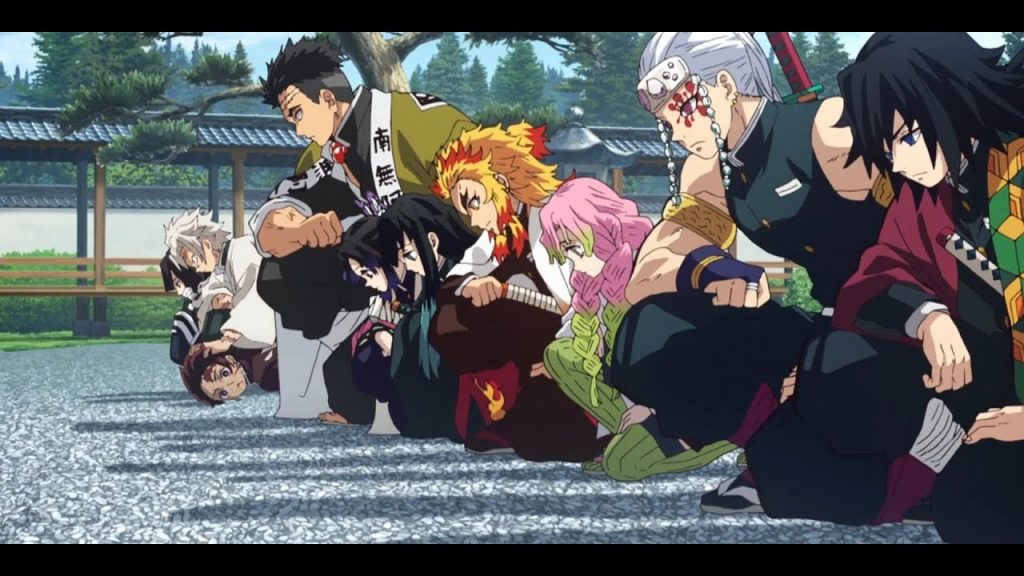 We see the characters coming to see him. We see the former Jade Pillar and his wives, the Rengoku Family, and the swordsmiths of the Swordsmith Village.
Tanjiro meets Kanao under the cherry blossom tree, where he sees her with Kaburamaru, who was Snake Pillar's friend.
Kanao's wound have healed and she still has some vision. Tanjiro on the other hand has lost all movements below his elbow in his right hand and has lost complete sight in his right eye as well.
At the end we see Tanjiro, Nezuko, Inosuke, and Zenitsu offering flowers at the graves of the fallen slayers, after which they go to Tanjiro's house.
Kimetsu no Yaiba 205 Spoilers
Chapter 204 showed us all the goodbye's so what's left to show in the upcoming Kimetsu no Yaiba Chapter 205.
Will we see a recap of all the good moments we had until now, how Nezuko got turned into a demon, how Tanjiro trained to be a demon slayer and all we have seen leading upto the fight against Muzan.
There's also a theory going around that there might be a season 2 of the Kimetsu no Yaiba manga where there might be additional demons in the world and the world will need Tanjiro once again.
What is your opinion on all this? Will the next chapter be the last or will there be more?
We will be sharing the official spoilers here as they will be releasing soon. So if you are someone who hates reading the spoilers before the official chapter release, you should click away from the chapter.
The spoilers usually gets released every Wednesday and we will be sharing them here as soon as they get released.
Kimetsu no Yaiba Chapter 205 Raw Scans
Since its the last chapter of the manga, there are very few chances of the raw scans getting leaked but since it has been happening for long, we expect the raw scans to be released this week as well.
The Kimetsu no Yaiba 205 raw scans will be released on 13th May 2020. The translation process takes some time so the spoilers might get released on early 14th.
We will be sharing the links to the raw scans as soon as they get released, so keeping checking our article for all the latest updates regarding the upcoming Chapter 205.
Is Demon Slayer Chapter 205 on break next week?
No, fortunately the manga is not on break next week. Shonen jump has not imposed any break on any chapter other than One Piece 980 and that is why the chapter will be released next week for sure.
The release date has been finally released for everyone to check. The Kimetsu no Yaiba Manga Chapter 205 will be officially released on 17th May 2020.
You can read the upcoming Chapter 205 on Viz official website or Shonen Jump app on your smartphone.
Check our articles on Solo Leveling Anime and the best sites to watch anime online while you wait for the spoilers and raw scans of Kny 205.