Black Clover's recent chapters have been crazy good and now fans are eagerly waiting for the release of the next chapter and to read Black Clover 235 spoilers and Black Clover manga 235 raw scans.
Black clover chapter 234 was released this Sunday and we got to learn a lot of new things and the one that shocked everyone was the news that Yuno is a royal and he is a prince of the Spade kingdom.
The last chapter of Black clover was delayed because of Jaiminisbox stopping scanlations on their website, but now there will be regular Black clover releases every Sunday or Monday depending upon your time zone and you can easily read Black Clover 235 soon.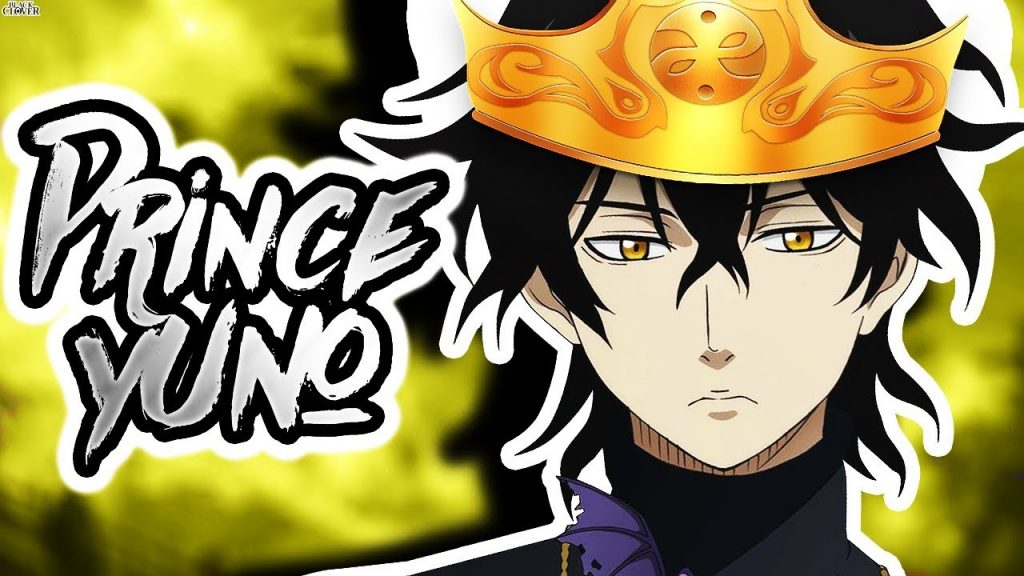 We have listed a few Jaiminisbox alternatives from where you can get a daily dose of your favorite manga chapters like One Piece, Black Clover, and My Hero Academia.
Before we start discussing the upcoming Black Clover manga 235 spoilers and raw scans, we will do a recap on what happened in the last Black Clover chapter.
Black Clover Chapter 234 Recap:-
Last Black Clover chapter started with Golden Dawn knights talking about Yuno and how they really respect Yuno's strength and they believe that Yuno has what it takes to be the future wizard king.
In the later panels, we got the biggest news of all. Yuno is a royal! Yeah, you heard it right. Yuno is not from the Clover Kingdom, he is originally from the Spade kingdom and he is the prince of Spade kingdom.
A man named Ralph has arrived at the Hage village where he tells everyone how Yuno is from the Spade kingdom and he is their prince.
He then goes on to tell the whole story on who his father and mother were and how the Zogratis siblings attacked the royal castle and Ralph had to flee with the kid Yuno.
Ralph left Yuno at the church gate and then left. No one had any idea of who Yuno was and how he got to the church. Now that one mystery has been solved, all left is to know is the origins of Asta and who he really is.
As the chapter progresses Yuno gets a call saying Zeno has attacked the Golden Dawn and they are looking for an arcane stage mage. That's where the last chapter ended and now everyone is waiting to read Black Clover 235 manga spoilers and raw scans.
Read Black Clover Chapter 235 Spoilers For This Week
Black clover chapter 235 will be released soon and today we are here with the Black Clover 235 spoilers for this week and you can read them online at any manga website available.
There are many fan theories and spoilers circulating on the Internet but all of those are unconfirmed spoilers and we will be updating the confirmed spoilers as soon as they get released on the web.
In the next chapter of Black clover manga 235, we will be seeing the fight between Yuno and the Golden dawn vs Zeno and the triads. We all know how strong Yuno is but we might get to see his new current strength in the next upcoming Black clover chapter.
Asta is nowhere to be seen from the last few chapters and we expect Asta to appear in Black clover chapter 235 and fight alongside Yuno and Golden dawn and prove his mettle again.
Black Clover 235 Release Date Details
Black Clover 235 will be released between 27th to 29th December 2019. The release date will depend on how soon we can get the scanlations as Jaiminisbox has already started translating manga chapters.
Read Black Clover Manga 235 Raw Scans [ Available Soon]
It takes some time to translate mangas from Japanese versions to English and other languages and that's why it takes some time for the raw scans to be available.
Black Clover manga 235 raw scans will be available by December 27th, 2019 and we will update them here as soon as they get released.
Till then, feel free to read Reddit One Piece Fan theories and the best sites to read One Piece Manga.
We will be updating this article on a daily basis, so make sure to follow our blog in order to get the latest manga updates. We also write about Black clover anime updates here, so do check them out.