One Piece Episode 915 is going to be released tomorrow and everyone is excitedly waiting for the episode release and One Piece spoilers as we all want to watch the Kaido vs Luffy fight.
We have all been waiting for this for a long time now and it will be finally released online tomorrow. One Piece Episode 915 English subbed will be released tomorrow and the English dub version of One piece 915 will follow soon.
We got to know about the history of Oden castle, how Oden died, how Orochi deceived everyone and how Toki helped the nine scabbards and Momonosuke escape.
Kinemon and the team are twenty years in the future because of Toki's devil fruit and now their mission is to take revenge and takedown Kaido. Luffy and Law have decided to help Kinemon, minks, and Mononosuke as they already had plans to take down Kaido.
In the last chapter, we saw everyone standing near Oden castle when Kaido suddenly appeared and everyone is in shock after knowing that Kaido is a dragon and Momonosuke is mortified because he has eaten a dragon devil fruit as well.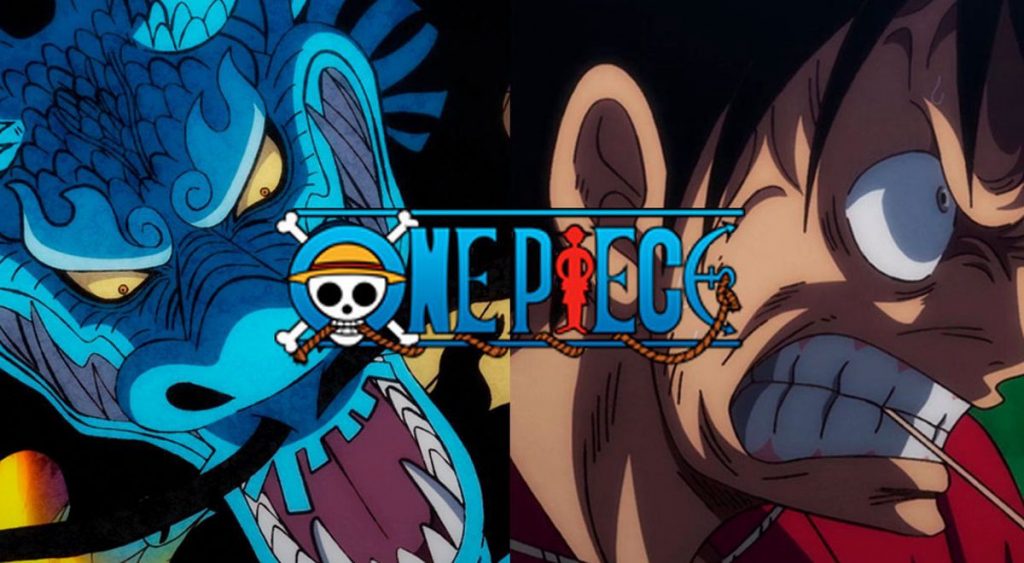 Hawkins told Kaido that Strawhats and Law are at the Oden castle and Kaido decides to destroy them all with his fire breath and then launches a projectile that obliterates the Oden castle and half the mountain.
Law and Luffy are in a shock and don't know if Nami and others got caught in that attack or not. We saw Luffy getting angry and charging at Kaido and hitting him with a Gear 3 punch that knocks Kaido down for some time.
Luffy is angry and wants to take Kaido down but Kaido is not a being that can be down and that's when the last chapter ends and we all are eagerly waiting for the One Piece episode 915 to be released.
Today we will share with you all, the One Piece 915 episode release date, One Piece episode 915 spoilers, and the trailer of the upcoming episode.
It will be live-streamed on several anime websites and you can watch it on Crunchyroll. Don't forget to check my list of best sites to watch One Piece english subbed episodes.
Time Till The Next One Piece Episode
[wpcdt-countdown id="633″]
One Piece Episode 915 Release Date
One Piece Episode 915 will be released on 22nd December 2019. The episode will be available to watch on the official anime websites.
One Piece 915 Episode Spoilers
First of all, I would like to warn everyone reading that there are going to be spoilers ahead so if you don't want the upcoming episode spoilers, close this page.
So here we go. One Piece 915 episode will start with the fight between Luffy and Kaido and Luffy will go full power Gear 4 soon and hit some punches to Kaido who is in his dragon form.
Kaido is drunk right now and that is why he reverts back to his Oni or human form and uses his Oni club to fight with Luffy. As we all expected, Kaido will knock Luffy in one hit and that will be the end of this fight.
Kaido will not kill Luffy, he likes breaking the will of pirates like Luffy and that is why he will imprison Luffy to knock some sense into his mind so that he can ask Luffy to join the beast pirates.
Big Mom is also heading towards Wano and soon we will see Big Mom in Wano as well and new plots will unfold. But all that for the future episodes, for now, let's focus on the upcoming One Piece episode 915 and these were the One Piece episode 915 spoilers.
Go check my above link on where to watch the One Piece 915 episode and also check out where you read One Piece manga.
Check out our Reddit One Piece fan theories as well and we will notify all of you here once the One Piece episode is released.