Fairy Tail 100 Year Quest Chapter 56 is going to be released soon and in this article we will sharing its spoilers, predictions, and release date.
Fairy tail The 100 Year Quest doesn't dissatisfy the fans. The battle with Aldoron and God seeds has reached a new turn. Today here, we will discuss the spoiler details of the 100-year quest and the possible release date of the next chapter.
Chapter 55 showcased the struggles of fairy tail members against the God seeds. We also saw Natsu vividly struggling to stand against the God seed- Aldoron. The chapter provided us slight information about Aldoron, his past, and creation of God seeds.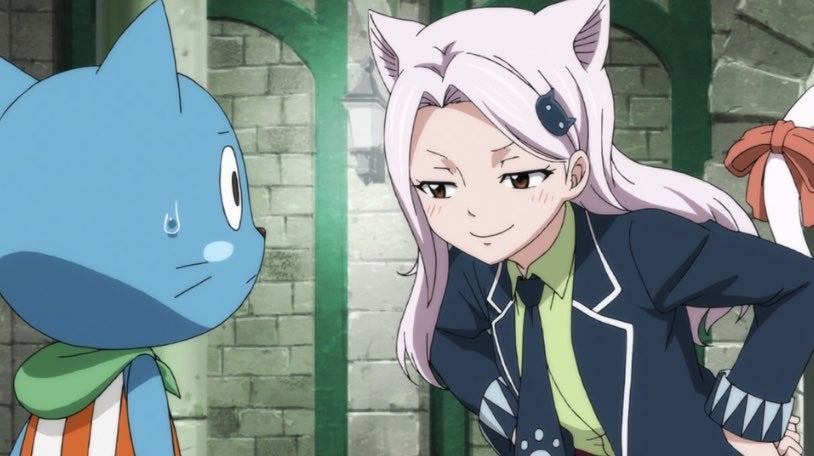 How will Fairy tail overcome the new hurdle-God seeds? Will Carla really die? How would nasty stand against the might of Aldoron? Read to know more.
Many popular manga titles are getting delayed because of the ongoing pandemic and because of this the upcoming Chapter 56 of Fairy Tail 100 Year Quest might get delayed as well.
One Piece Episode 930 and Black Clover Episode 133 has been delayed as well and we don't know if Fairy tail manga will be next.
Before anything else, Lets firstly have a recap of the previous chapter of the series.
Fairy Tail 100 Year quest chapter 55 Recap
Fairy Tail Chapter 55 titled "Fate of death" is a short 21 pages chapter which focused on God seeds and struggle of fairy tail members against them.
The chapter begins with Natsu screaming in agony, while Aldoron (God seed) remarks that Aldoron(Main body) has waited for his reawakening for a long time.
When he would finally crush Gulitina underfoot and capture everything as his land.
Soon, he reveals that "Centuries ago, Aldoron came here to rest after being injured by Acnologia". He mentions that to store more power, Aldoron built a town upon himself and survived by absorbing nutrients from the living people. Eventually, making his body grow to the point his size surpassed mountains and clouds.
Later, he explains that to suppress his powers, Aldoron birthed five orbs and five guardian deities to suppress it. Aldoron (God seed) comments that now after, he is reawakened, the land will crumble to dust. Natsu replies that "he won't let that happen".
Aldoron debunking his claim says "there is nothing you can do" and attacks Natsu who screams in distress.
Following on right-hand city, we find fairy tail members endeavoring against God seed- Metro. Later, we see a glimpse of Jellal and gears standing eye to eye, where Jellal inquires "you things did this to Ezra". Gears reply that "he is uncertain about that but he is convinced that Jellal's gear has started to turn".
Shortly, we are brought to Wendy and others who in a distress situation against God seed- Doom. Wendy being out of power, Carla takes the charge and attacks doom. Doom comments that she will be first fated to die and soon we see her, screaming in agony and turned into a plant body.
In the end, doom mentions that every 60 s one out of five petals would fall. Once, all the petals fall, the girl would die. Heeding to the statement, Wendy tries a status cancellation enchantment but does not succeeds.
In the last page, we see one of the petals falling and Doom inquires " how will play with me, come on tell me".
Fairy Tail 100 Year quest chapter 56 Predictions
Tired of thinking about what could possibly happen in the next chapter? Here are the possible predictions which could occur in the upcoming chapter
Fairy tail discovering a lead against God seed- Metro:
Metro alone stands against the whole guild including Gajeel, Gray, Mirajane, and Lucy, who effortlessly are one of the strongest characters in the series.
This showcase his might and strength, while the golem protects him from any possible harm. He yet not have attacked anyone physically. It could turn out that in the next chapter, a Guild member might find a lead against Metro- precisely his weakness.
Irene using Touka's body as vessel/ Irene lending Wendy her magic power
Basically this prediction just gets stronger, now after we witnessed the power of God seed- Doom. Wendy, at present does not have any chances. Irene could be the game-changer here: Irene practically is one of the strongest characters in the series.
She displayed her might against the spider dragon. It could be reasonable like how Wendy separated Touka: the cat from the white witch. She would be able to fuse herself onto the white witch and battle doom instead of Wendy.
She can also lend Wendy a share of her power, to fight doom and save Carla from his clutches.
Natsu obtaining a new power-up
This has become a must, consider Natsu's circumstances. Aldoron's might has pushed Natsu to his knees where we don't see a possible way for him to overcome it.
A power-up becomes essential here, Natsu at present can't even watch out for his attack nevertheless attack him. Also, it's feasible that Aldoron may not have been using his full power yet. Fairy tail power-ups always have been random and do not have pure justification.
Considering the Fairy tail Algorithm, possibly Natsu will get a short power-up to overcome the leader of God seeds- Aldoron.
Will Carla die?
The answer to this would be straight – No, This is fairy tail, we are talking about not Akame ga kill. Carla will not die in this arc but surely the curiosity would be how her friends (wendy and happy) save her from this situation.
As mentioned, she only has five minutes with herself. Thus, they don't have a considerable time limit with them.
Fairy tail 100 year Quest 56 release date
Fairy Tail The 100 Year quest is bi-weekly manga. Chapter 56 of the manga series is scheduled to release on 20th May 2020. The release date of chapter 57 is also revealed i.e. June 3, 2020.
The chapter will release on their scheduled dates and there will be no delay due to corona epidemic. If any delays are made, we will shortly update you with it.
Fairy tail 100 Year quest spoilers and raw scans
At present, there are no spoilers and raw scans released/ leaked for the upcoming Fairy Tail 100 Year Quest Chapter 56. They will probably be released prior to the manga chapter release date i.e. 17th May to 19th May.
You can read Fairy tail sequel on the official website of Kodansha comics. You are free to share your opinion, theories, and comments in the comment section.
Let us know what will happen in the upcoming Fairy tail chapter in the comments below and also check our article on best 2020 anime and sites to watch anime online.