Everyone is eagerly waiting to watch upcoming Boruto Episode 137 and today we are here with Boruto episode 137 spoilers and release date.
The last chapter was very exciting as we got to see how the story unfolds between Urashiki and the Konoha team. Urashiki was defeated and now everything is back to normal.
Before discussing the upcoming Boruto episode we should first discuss what happened in the last episode and then we can move to the upcoming Boruto episode 137 predictions and theories.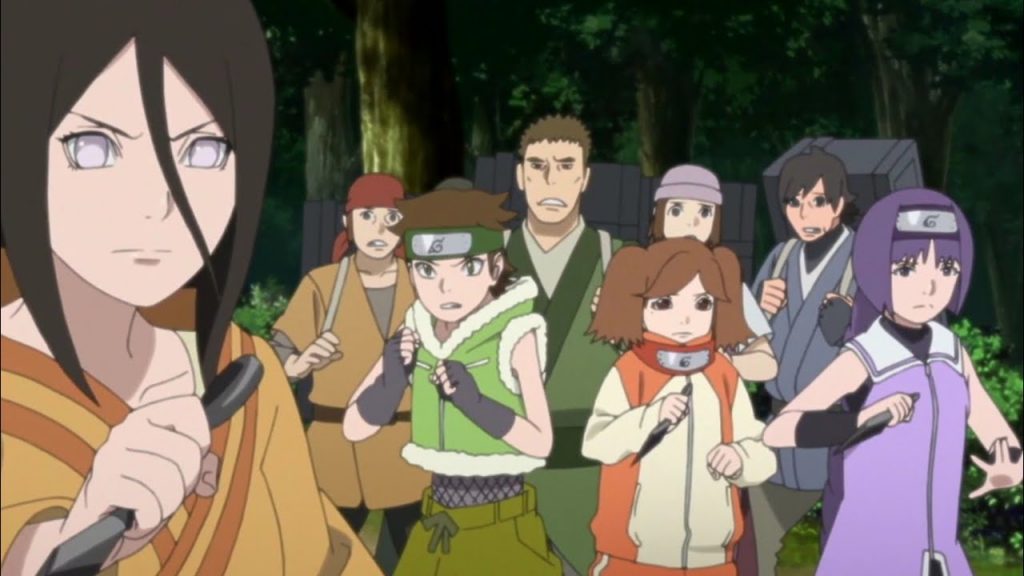 Sasuke and Boruto with Naruto and master Jiraya defeated Urashiki and are out of Otsutsuki clan's eyes. Sasuke using his Sharingan eyes erased Naruto and Jiraya's memories and now have returned to the present.
Sasuke meet with Naruto and explained everything that happened in the past and told him that he will still keep surveilling the Otsutsuki's clan. Boruto is excited by his return and now that he has met child Naruto he understands him better and they share a cup Ramen at the end and that is when we were given Boruto episode 137 teaser.
Boruto Anime Episode 137 Countdown
[wpcdt-countdown id="647″]
Boruto Episode 137 Spoiler And Predictions
Boruto episode 137 is named " The Samurai Exchange Student". The episode will be released on 21st December 2019 and today we will be sharing what we think will happen in the Boruto 137 episode.
From the name of the episode, it seems like the Konoha team is getting an exchange student who is also a samurai. The Samurai exchange student is a girl and her name is Tsubaki Kurogane.
She is a samurai who has come to the land of Konoha as an exchange student and will be studying and training with the rest of the students.
It seems like the new exchange student will be joining team 15 and no one is happy about that. Team 15 doesn't want a samurai in their team and that is why they are hesitant to accept the new girl.
They think that the samurai these days have no convictions and have no skill. The next episode is going to be interesting and we are all excited about the upcoming Boruto episode 137.
The episode will be released tomorrow and you can watch it on Crunchyroll. Don't forget to check out One Piece episode 915 and sites to read One Piece manga.