One Piece Episode 885 English Subbed is going to be released soon and people are eagerly waiting for the release date and in this article, we are going to do One Piece episode 884 review and predictions for the next upcoming episodes as well.
One Piece Episode 884 was great and we got to see the Holyland Mariejois close and now all the royal families have reached Mariejois and the reverie is about to start soon and all the royal families are getting acquainted , they look friendly out front but we all know that the Reverie is going to be a bloodbath between different countries.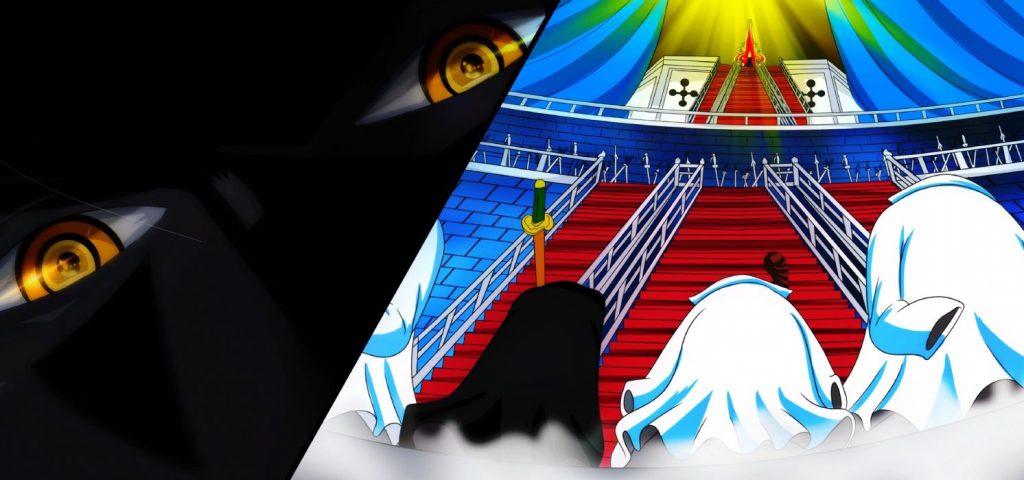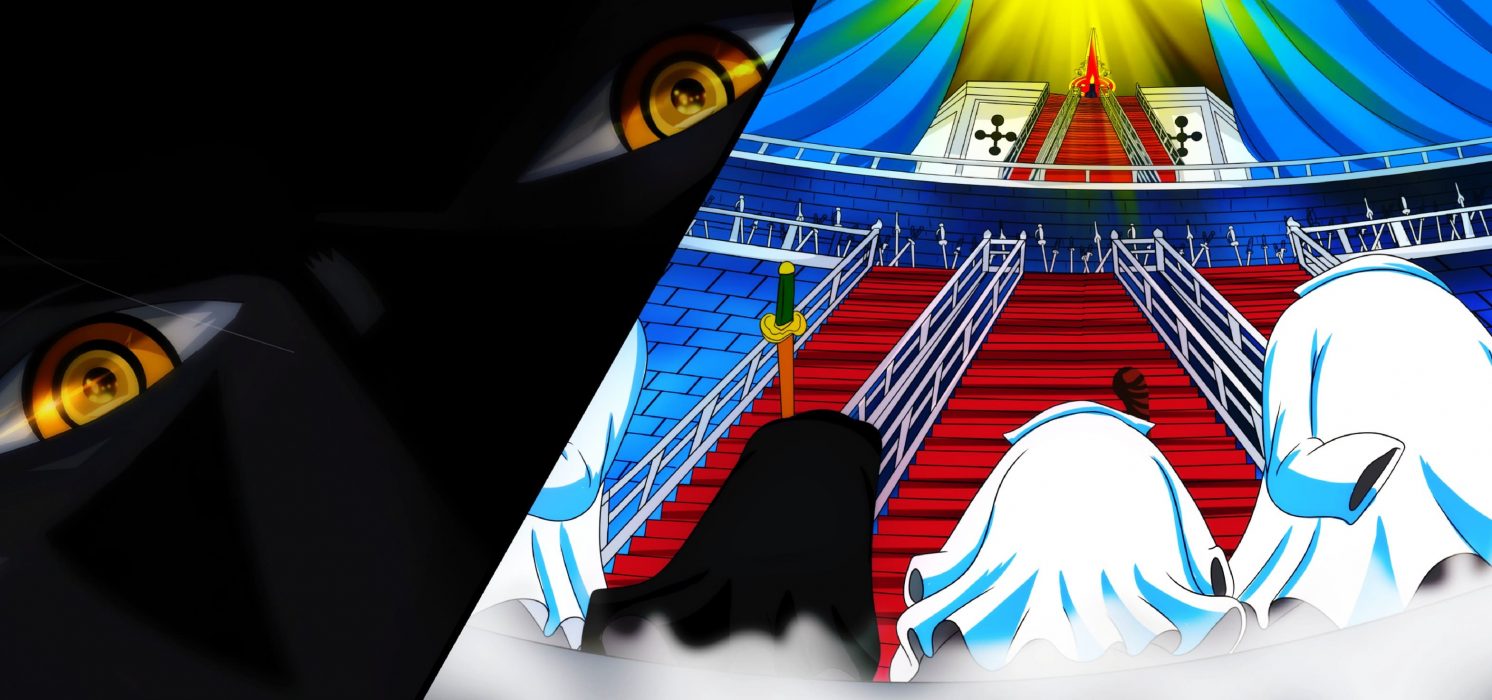 The mermaid princess and everyone now with king Stelly are going up the stairway and then they take a travelator to reach the castle of Mariejois but Fukaboshi and get off the travelator so the mermaid princess can sight-see the man-made forests but Fukaboshi notices something strange with the travelator and then the scene shows slaves being in Mariejois.
Slaves are nothing new when it comes to celestial dragons but thinking that World Government would use them to move travelators knowing that slaves should be illegal raises a question that how much should one trust the world government.
One Piece Episode 885 English Subbed Release Date
One Piece Episode 885 is named "In the Dark Recesses of the Holyland! A Mysterious Giant Straw Hat!" and the episode will be released on May 19, 2019.
The name of the episode contains "A mysterious Giant Straw Hat" and whenever we think about straw hat our mind goes to Straw Hat luffy and I don't think Luffy is going to be raiding the Reverie so what is this thing about Straw Hat?
The answer will be in the next upcoming episode so make sure you don't miss it and we will get to see the hidden secret of Mariejois.
One Piece Episode 885 Predictions And Spoilers
One Piece Episode 885 is going to be one of the best One Piece Episodes so far and we will be seeing some mysterious stuff with the Giant Straw Hat in the basement of Mariejois and we will be introduced to IM sama as well, a new mysterious character in One Piece universe and he seems to be the superior of the five elders.
One Piece episodes can be downloaded on the web and we are providing a link where you can visit to watch the latest One Piece episodes, so go check the article and you will get the latest One Piece Episodes there.
Watch One Piece Eng Sub Episodes
One Piece episodes and One Piece manga chapters are released every week and if you are interested in manga then you can read one piece manga online.
We will be posting more information about the latest One Piece English Subbed episodes so keep visiting our sites for more on anime and Manga news and also check out some of the best high school romance anime.