Kingdom 645 spoilers are finally going to be released and fans can't wait to read what happens after King of Zhao's death.
The last Kingdom manga chapter was an absolute banger in terms of quality and content and this is why fans are now expecting even more from the upcoming chapters.
The Assasination of King of Zhao was a huge plot and no one saw it coming. Everyone's eyes were focused on Riboku and when he will get executed, but no one saw the death of his King coming.
The rebellion forces were doing everything in their power to save their beloved Riboku but they were always getting either cornered or outsmarted and finally the execution date was set for Riboku as well.
Fans were disheartened to see Riboku in cuffs but even when he knew he was getting executed, all he wanted was to secure Zhao from outsiders.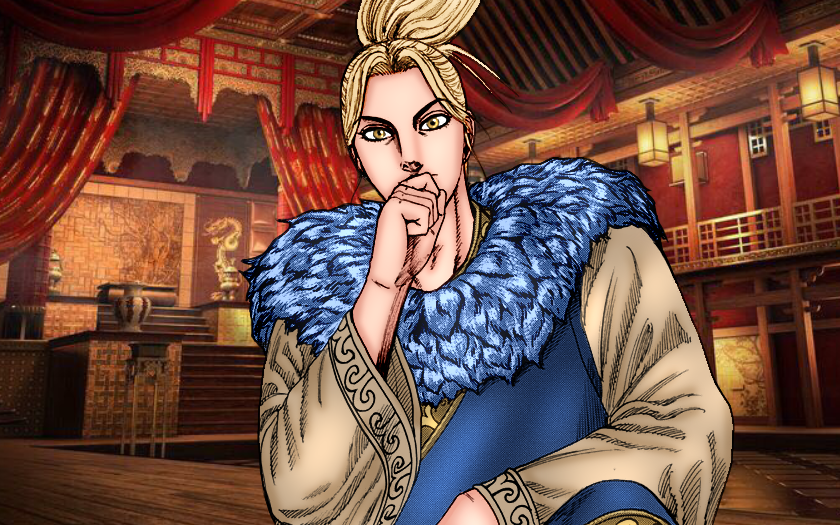 We clearly got to read Riboku's last word and it felt sad that his last words will not be passed on. No one knew what heavens had in store for Riboku, we all thought he will die but events took a different turn and now because of Zhao's king death, Riboku is safe.
Just when Shin finally reached Gyou, he was told that the army is moving out to attack Kantan as Riboku's execution is coming near and Qin will like to take advantage of this and attack Kantan when its most unstable.
Now that Chapter 644 is released, fans are eagerly waiting to read Kingdom Chapter 645 and have many questions going on in their mind.
Like who is the killer? Who poisoned King's drink? Who will be the new king of Zhao and will Riboku still get executed or will he be back as the general of Zhao?
All will be answered when Kingdom 645 spoilers get released and we will be sharing them with you here once they get leaked online.
For the spoilers to be leaked, the raw scans needs to be leaked and translated first. Many famous scanlation teams work day and night to translate the chapter and then the spoilers are shared.
Make sure to check our articles on One Piece Manga 983 and Black Clover 254 while you wait for the spoilers to get released.
Kingdom 645 Spoilers Releasing Soon
The spoilers have finally been released and here they are:
Kingdom 645 Spoilers from r/Kingdom
As we all know, Kingdom spoilers usually get released every Sunday, and if you are here before that then you are obviously early and the spoilers have not been released yet.
Kingdom Chapter 645 raised a lot of questions that needs to be answered. What will happen with Qin attacking Kantan? Will they easily take over Zhao now that the king is dead or Riboku will be back to stop them.
If somehow Riboku comes back, it will be very hard for Qin's army to take over Zhao and we might see a huge war break out that may end in Qin's defeat.
But since Shin just made General, I don't think he will taste defeat in his first game after becoming a general.
So will Qin be take over Kantan? Are Ei-sei dreams of uniting all over China finally coming together?
All will be revealed once Chapter 645 spoilers get released. One more thing that is raising questions in everyone's mind is, who poisoned King'd drink?
Was it someone from the capital or was it kids from the Bath? Who will be the new king? Will Zhao crown prince KA succeed or will it be one of his brothers?
We will have to wait for the spoilers to get answers for all of the questions.
Kingdom Chapter 645 Release Date
Even though the spoilers will be out by 22nd June 2020, the official release date for the upcoming Kingdom Manga Chapter 645 is June 24th 2020.
The Chapter will be available to read on Sense scans official website and we will be sharing the links here once they get released.
From some trusted sources, it has been revealed that the raw scans have finally been leaked and the translation process has finally started and the spoilers will be available soon.
There's one more good new for all the Kingdom anime fans, the anime will be coming soon as the anime production has once again started and it's the same for One Piece Episode 930 as well.