One Piece last chapter was amazing and we are nearing the end of flashbacks and fans can't wait to read One Piece 970 spoilers and raw scans.
The flashbacks have been going on for a while now and we expected it to end this chapter but it seems like the flashbacks are going to continue for some time. Oden has made his mind and now they will finally be raiding Kaido's stronghold and Oden will be takin on Kaido himself.
The fateful fight between Kaido and Oden will start in the next One Piece Chapter 970 and even though we all know how that ends, it will be great to see how Oden fairs against the might Kaido.
One Piece 970 is going to be released in a few weeks and fans can't wait to read the chapter and find out how Oden fairs against Kaido and we are excited to know who will fight King, Queen, and Jack.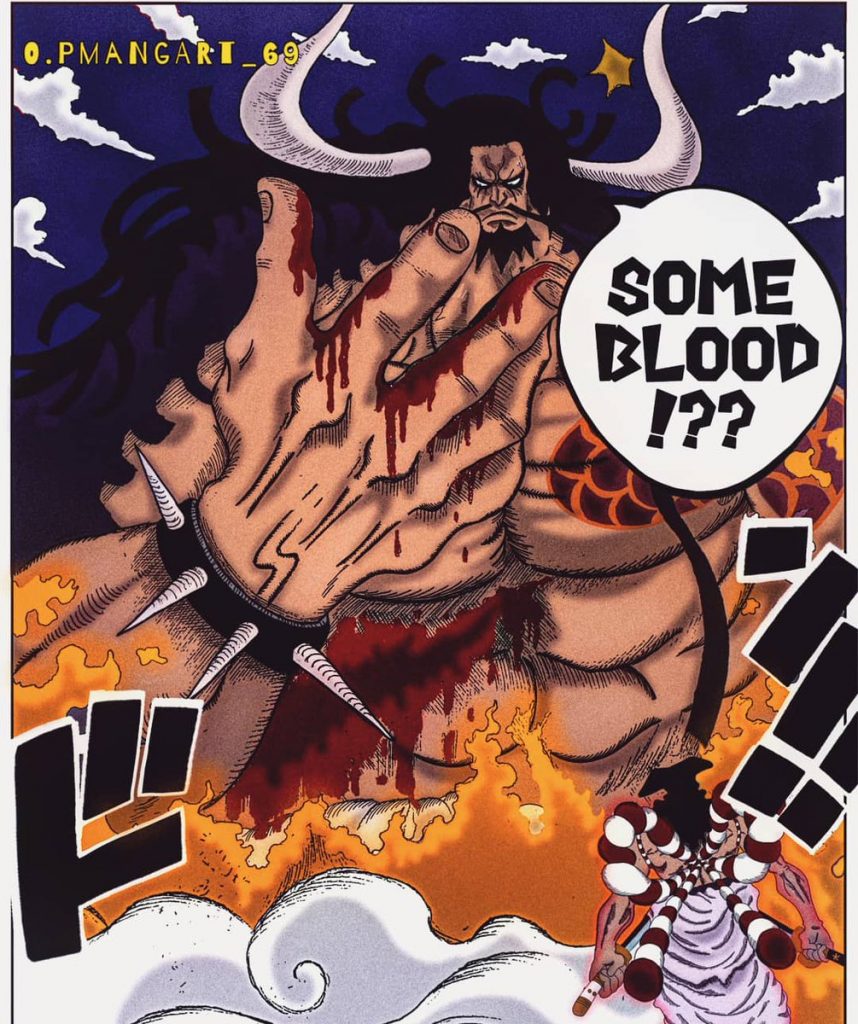 We all know that the fight in One Piece Manga Chapter 970 is going to be epic but Oda might not show the whole fight and skip to Oden's execution. From the last few chapters, we believe that Oden will be boiled to death but we can't be sure until we see it for ourselves.
Today, in this article we will be discussing the upcoming manga chapter spoilers and raw scans. So make sure to follow us on Facebook for all the latest upcoming news regarding One Piece.
Spoilers Released
Read Chapter 970
One Piece 970 Spoilers from r/OnePiece
One Piece Chapter 969 recap and summary
Chapter 969 was titled "Fool Of A Lord" and Oden was portrayed as the fool dancing around Wano and begging to make his ends meet.
Oden storms Orochi's palace and tries to kill him but Kurozumi Semimaru, the previous user of Bari Bari no mi intervenes and stops Oden right in his tracks. Oden asks Orochi to make him the Shogun as Oden is the rightful shogun but Orochi declines.
Orochi using his evil tactics made people believe that he is the rightful Shogun and now has made everyone side with him. Oden has nowhere to go and as he sees Kaido arriving in Wano.
Oden starts dancing foolishly and beggings and everyone starts calling him a fool of a lord. Then Roger's execution takes place and the news reaches Oden's ears and he is seen crying and laughing at the same time.
We got to see Gecko Moria in his prime going against Kaido and we all know how that fight goes. Three years have passed and Oden is still up to no good. Orochi then arrives and kills Hyogoro's wife and now Oden is furious.
He decided to raid Kaido's place and that's exactly what everybody wanted to hear. Everyone is fired up and the nine red scabbards are ready to take on Kaido and that's when the chapter ends and now we will have to wait for the upcoming One Piece Chapter 970.
Read One Piece 970 Spoilers And Predictions
Chapter 970 will be released this Sunday and fans can't wait for pre-chapter spoilers and that is why today I am here with One Piece Chapter 970 spoilers and predictions from the web.
Oden vs Kaido will be happening at last and the nine scabbards will assist Oden in his raid against Kaido. Kaido is the strongest creature in the world and now he will be going against a powerful samurai of Wano.
The fight will be interesting to watch as Oden shows his full power against Kaido and gives him the only scar he has. We can't imagine how powerful Oden is with Enma and that is why the upcoming fight is going to be intense.
We might get to see who the numbers are and how strong they are. Oda might not show any of the fights and skip right to Oden's public execution.
Fans presume that Oden might still be alive and as he possesses the ability to invoke Armament Haki, he can get out of being boiled alive.
I don't think Oden is alive, but if he is then the things will change for better and we might see him training Zoro in the future. But well, it's all here say.
One Piece Manga Chapter 970 Raw Scans Release Date
One Piece 970 raw scans are going to be released this Friday and we can't wait to read them online. Since Jaiminisbox stopped doing scanlations the One Piece chapters have been mediocre in quality and now the raw scans get delayed.
One Piece manga 970 raw scans will be released on 31st January 2020 and we will post the raw scans here as soon as they get released.
When will One Piece 970 get released?
The One Piece chapter 970 release date is 2nd February 2020 and this is the official release date and the chapter will be released around 7:00 AM.
Where can we read One Piece Manga Chapter 970?
You can read the upcoming Manga chapter 970 on Viz and Mangaplus. Check our list of best sites to read One Piece and sites to watch One Piece episodes.
The One Piece manga 970 raw scans and spoilers will be released soon and we will post them here as soon as they get released and check out Black Clover 238 as well.