Today we will discuss the upcoming Berserk 361 release date, its spoilers and the raw scans.
After a tedious wait of 8 long months, Berserk fans have been rewarded with another chapter. The fans are left befuddled by the ambiguity of this new chapter and are looking forward to Berserk Chapter 361 for explanations.
Berserk is Kentaro Miura's magnum opus and a menacing beacon amongst all animanga. It was serialized in Hakusensha's Monthly Animal House magazine, back in 1988.
The magazine is now defunct a Berserk has gone on a hiatus. Every year, it returns in the bimonthly magazine Young Animal to post a chapter or two.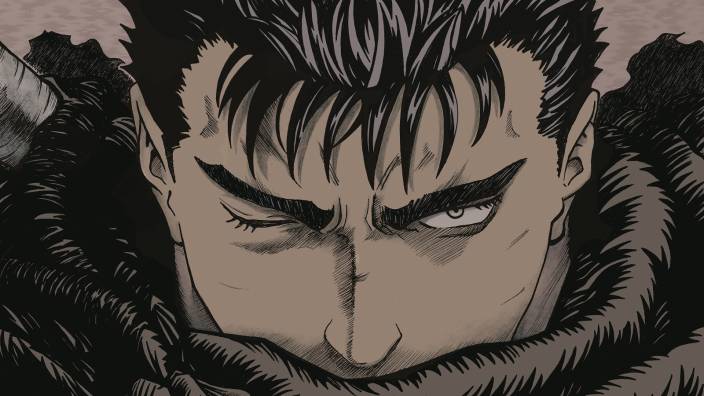 The impact of Berserk is deep. It is a dark fantasy seinen manga that has garnered a huge fan following, owing to its fantastic plot, characters, and the dark and deep themes portrayed in it. It has easily sold more than 40 million copies worldwide.
Currently, the irregularly releasing Berserk is at the Elvish arc. Guts and his followers, after shielding Casca from loads of danger, have managed to repair her broken mind. And still, her heart remains broken.
One Piece 979 and Kimetsu no Yaiba 204 will be releasing soon as well, so make sure to check them out while you wait for the berserk chapter to get released.
Berserk 360 Recap:
Chapter 360: Cherry Tree Garden.
With the long journey nearing its end, what will happen to the two people meant to be together?
At Elfhelm, Casca recovers from her collapse. Farnese and Schierke aid Casca and Danan comforts her about her trauma. Casca recalls the trauma she had in her past and a certain someone's face still scares her. However, before she can freak out, Danan puts her to sleep.
This puts Farnese and Schierke at ease. Danan encourages Farnese to continue her studies, while she watches over Casca. While leaving, Farnese realizes that Casca is still holding on to her. Danan tells her that Casca trusts her more than anything and their bond is very deep.
Farnese now moves out to meet the other elves. Serpico hides behind a tree and is glad to see Farnese in Danan's old magician robes. Farnese now starts her magic lessens along with the other elves. She performs her magic and everyone is struck by awe, even more so because she has no staff and did not need a magic circle.
Schierke is praised too, since she managed to teach the Array of Four Cardinal Points to Farnese in three months. She performs a spirit summoning, calling the Dark Spirit from the hollow of a tree. She does it with great care, leaving the audience enthralled.
As they talk more about magic, Farnese requests the Elder to teach them healing magic, especially to mend the soul. The Elder readily agrees to it. He also offers Schierke the chance to delve in Daemons. Schierke agrees with increasing gratitude.
Somewhere close, Guts stands alone at the edge of the mountain, swinging his Dragon Slayer blade. He is clearly distressed about his meeting with Casca. He wonders what to do next since his journey seems to have reached a dead end.
And right then, as Guts ponders about his future, someone tells him that it is time for Guts to see the end of his journey. It is revealed to be the Skull Knight. He further tells Guts that bearing witness to the end of the journey is not always a pleasant experience.
Berserk manga is said to be one of the best after One Piece and Black Clover and the spoilers for the upcoming chapter 361 will be revealed soon.
Berserk Manga 361 Spoilers:
Berserk 361 is a very short and ambiguous chapters. It leaves us with a lot of questions.
What does the future hold for Farnese? We believe, now that Farnese can do advanced magic, she will start becoming a healer for the group. She will develop her skills and even become good at mending the broken souls.
What does the future hold for Schierke? We believe, she will learn more about the Daemons and take her magical prowess to a far more advanced level. It will be her skills that will help Guts endure the Berserker armor. So while Guts will fight to protect his group, Scheirke can fight to protect Guts from himself.
What is Daemon? Berserk 361 might shed light on this mysterious new revelation. It seems to be some sort of advanced magic that is related to the astral world. It probably involves spirits of the dead and guiding through it.
What about Isidro, Puck and Serpico? We believe these three will stay in Elfhelm and practice their respective abilities. Serpico will continue to protect Farnese from the shadows. Isidro might finally cut loose from Guts and follow his own path.
What will happen to Casca? Will she get over her trauma? Casca has suffered a lot and it is hard to think her future is tragic. We believe she will heal with time. Farnese will acquire the skills necessary to heal Casca's soul and Casca will be able to escape her trauma. She might even regain her former skills. She too will probably stay at Elfhelm and it is unlikely that Berserk manga 361 will show some drastic change in her.
What about Guts? His journey is over. Guts chose to protect Casca instead of exacting revenge on Griffith. But Casca is protected now. He has managed to finally repair her mind. However, it is Guts himself who now is a danger to Casca. Seeing him tortures Casca's broken soul.
Berserk Chapter 361 might show what Guts chooses to do. What does the Skull Knight mean? By the end of the journey, does he mean Guts will die or does it mean it is time for Guts to stop protecting Casca. We are still unsure about this but we believe, now that Guts' journey with Casca is over, he might move on to the next one.
Guts had already left Casca once. It seems quite unlikely that he will leave her once more but the Skull Knight might coerce him into doing so. The future of Guts is completely shrouded in mystery.
Finally, we believe Berserk Chapter 361 spoilers will once again, shift the focus back to Griffith. Griffith is currently ruling his kingdom and it is very close to perfection. We might see what future has for this man and if the God Hands will some sort of involvement in his upcoming endeavors.
Berserk Manga 361 Raw Scans:
Berserk is a manga and hence, it will be written in Japanese in the raw scans. Berserk 361 will be available in a few months and we will do our best to get the scans to you as quick as possible. These scans and leaks, that we often find on Twitter and Reddit, are our major spoiler sources. Keep an eye on our site to find these raws.
There is an ongoing rumour that Kentaro Miura is going to hand over Berserk to his assistant and let him continue the series. Berserk has suffered hiatus for years now and fans are extremely annoyed.
They were very dissatisfied by the short length and irrelevant content in this chapter, especially since they waited 7 months for it.
Berserk Manga 361 Release Date:
The raw scans for Berserk 361 will be available on July 22nd, 2020. That is because Young Animal is a bimonthly magazine and this chapter will release on the Issue set to publish on May 9th, 2020.
The newly released raws will be picked up by various fansub groups for scanlation. It will take them about 1 day to carefully translate the chapter, typeset the writing, then redraw the erased part and finally proofread the finished product.
Websites like Mangadex are the quickest to upload these scans. We can expect the English version of Berserk Chapter 361 to be available on 23rd July 2020.
Make sure to check our articles on One Punch Man Season 3 and our list of best 2020 anime and our list of sites to watch anime free online.