Shin is alive again and we can't wait to read Kingdom 632 spoilers and read what happens in the upcoming Kingdom Chapter 633.
Even the war has ended, Ousen will be looking for strategies to continue the invasion and we can't wait to read which region they will be invading next.
Shin defeated Houken and suffered grave injuries in the process. It seemed like Shin was dead but Kyuoukai used her dark arts to bring him back from the dead while giving a part of her life force in the process.
It was a noble gesture by Kyoukai and we all appreciate what she did for Shin and all the Kingdom manga fans. Kingdom 632 was just released and fans can't wait to read the upcoming Kingdom manga 633.
The Kingdom spoilers have already started getting leaked, some have even been posted on Reddit but nothing has been confirmed yet.
The war seemed to end in the last chapter and the kingdom of Qin has emerged victorious and everyone is weeping happy tears.
Riboku has withdrawn from the battlefield and because of Shin's partial death, Hi shin unit was not able to go after him and now that he has escaped there is no point going after him.
The next week is going to be full of interesting chapters and chapters like Haikyuu 385 and Black Clover 241 will be releasing on the same day as Kingdom 633.
We will be sharing the spoilers and raw scans as soon as they get released and make sure to check our One Piece articles as well as the Wano arc current timeline resumes.
In the last Kingdom chapter, we saw that Shin is alive and kicking and it seems like all his fatigue and injuries from the fight has gone away.
Shin looks healthy with no injuries on his body and everyone is happy to see Shin happy and all of Hi Shin unit is overjoyed.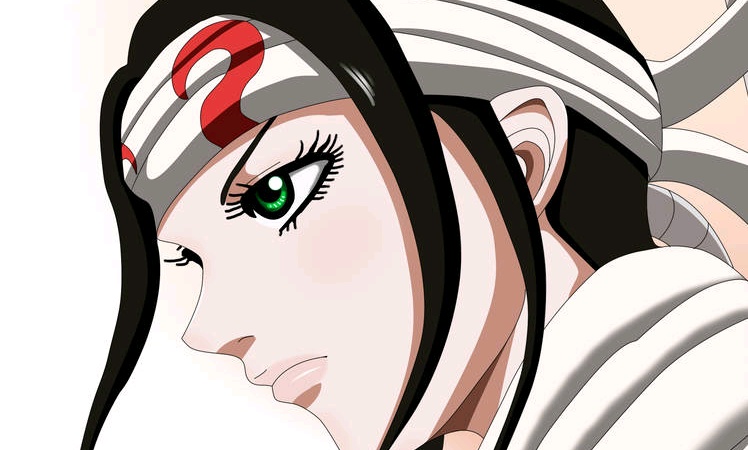 Shin finds Kyoukai lying beside him unconscious and this is when everyone tells him how Kyoukai saved his life.
We get to see Kyoukai in a white void talking with her sister. She is told that there are two good news and one bad news. The bad news is that her lifespan has been shortened but the good news is not revealed in the chapter.
It seems like Kyoukai is in love with Shin and that is why she used dark arts to save Shin. The War panel is shown and Ousen asks Hi Shin unit why they are standing still even when Shin has returned and tells them that Riboku has fled and they should go after him.
Shin agrees and is ready to go after Riboku but the news of all the Zhao forces withdrawing arrives and the war seems to be over for now. It seems like the state of Qin has emerged victorious and all because Shin was able to slay Houken.
Everyone is overjoyed by the results of the way and that's where the last Kingdom chapter ended. Now we can't wait to read the upcoming Kingdom Chapter 633 and how Ousen proceeds with his plan.
Kingdom Manga 633 Spoilers Released
The Kingdom manga chapter 633 spoilers have finally been released and we finally get to read what happens next with Shin and Kyoukai.
Kyoukai is still unconscious and Shin is at full health ready to go. Ousen wants to follow Riboku with few of his soldiers who are in good health and asks the rest of the soldiers to rest and reach Gyou at their own pace.
Shins asks Ousen to let him join but Ousen refuses. You can read the spoilers for the Kingdom Chapter 633 from the Reddit thread below and make sure to comment when you think Kyoukai will get up and yeah, Kingdom 634 is on break next week.
Card
Kingdom 633 Spoilers Releasing Soon
Kingdom Chapter 633 spoilers are going to be releasing soon and we have no idea what will be happening in the next chapter.
Will Shin and the army return to Qin or will they go after Riboku? What is Ousen thinking and what will be his next plan of attack?
There are lots of questions going on in everyone's mind and I can't wait to read the upcoming chapter 633 of Kingdom manga.
Many fans have expressed their opinions and predictions on what is going to happen in the next chapter and we are sharing some of them with you in this post.
Card
Card
The chapter spoilers are going to be released today and fans are eagerly waiting for the release of Kingdom 633 English raw scans and we will be sharing the spoilers as soon as they get released. So stay tuned!
Kingdom Chapter 633 Raw Scans Release Date
Kingdom Manga 633 spoilers have already started appearing online, most of them have not been confirmed.
The raw scans get released every Wednesday and the Kingdom manga Chapter 633 will be released by 25th February 2020.
The Kingdom raw scans get released on Reddit first and then it gets shared all over the world. So make sure to join Kingdom Subreddit for all the upcoming Kingdom chapters.
We did Solo Leveling review on our website, so make sure to check it out and read Solo leveling if you haven't yet.
When will Kingdom 633 get officially released?
Kingdom Chapter 633 will be officially released on 27th February 2020.
Will Shin go after Riboku in the upcoming Kingdom Chapter?
The war has ended and I don't think the Hi Shin unit will be going after Riboku. They will fall back and plan for the next attack.