Dr. Stone Chapter 151 spoilers and raw scans will be releasing soon, we are sure you are as excited as we are.
In the last Dr. Stone chapter, the predicted showdown happened. Senku and the team were attacked by the mystery assailant again after their retreat. This time our mystery assailant was on a PLANE.
While backed to a corner, Senku manages to take down the plane, while the assailant manages to escape. We get to see the face of the assailant who is a girl.
Senku and the team now have the possession of the plane, which is a thrilling news for Senku as well as Ryusui.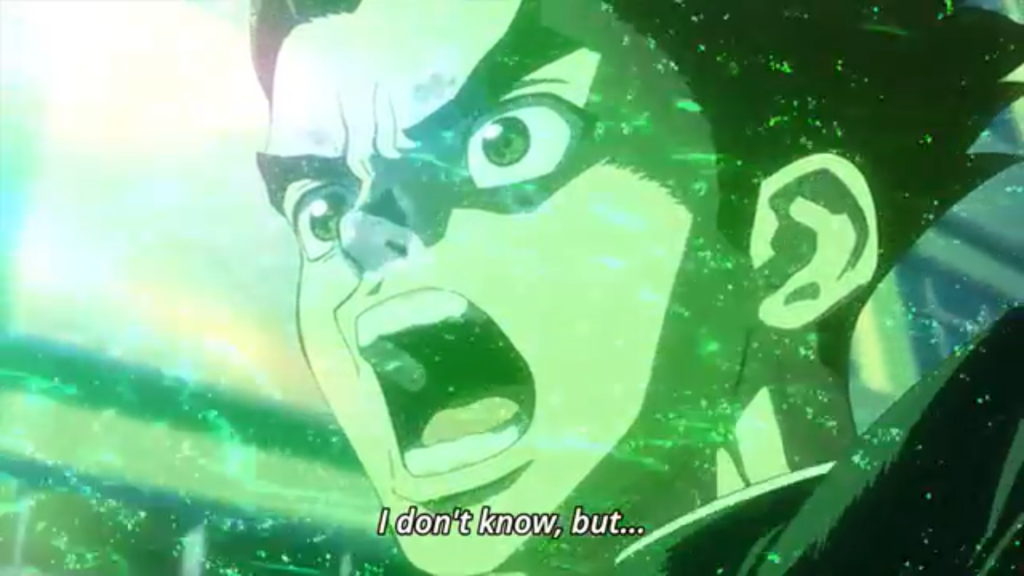 While Senku is excited about taking the plane apart, and understanding how they managed to make a plane in this era. Ryusui on the other hand, is excited about piloting the plane.
What do you think will happen? Will our assailant retaliate? Will she try to take the plane back?
We could be seeing all this go down in Dr Stone Manga Chapter 151, and we will share all the spoiler with you once they get released online.
Many manga titles like One Piece have been delayed but we are happy to announce that there is no break for the upcoming Dr. Stone chapter.
One Piece 980 will be finally releasing this week but One Piece Episode 930 is still delayed with no future release date in sight.
We will keep you updated on all the manga and anime news, so stay tuned and don't forget to follow us on all social media channels.
Dr. Stone Chapter 151 Spoilers
If you are here for the spoiler for the upcoming Chapter Dr Stone 46, then we would like to inform you that the spoilers have not been leaked yet.
The raw scans are yet to be released. We will be sharing here, as soon as they get released so stay tuned.
Here's what we think will go down in the next chapter. Up until now, the only weapon we got to see was the machine gun used by the American assailant. We have to say, Americans do have their priorities, no matter the era.
Now combined with an aircraft, it makes the perfect weapon. Without Senku's quick wits, they had bare chances of taking down the plane. So now comes the big question, did she make it alone?
Well, we don't think so. The plane was based on the aircraft used in World War 1 and 2. And also the machine gun requires a complex mechanism for rapid-fire, and durability.
America has an active industry, and they might have more high powered weapons in their arsenal. It won't be a surprise, if next time we see her firing a rocket launcher on our heroes.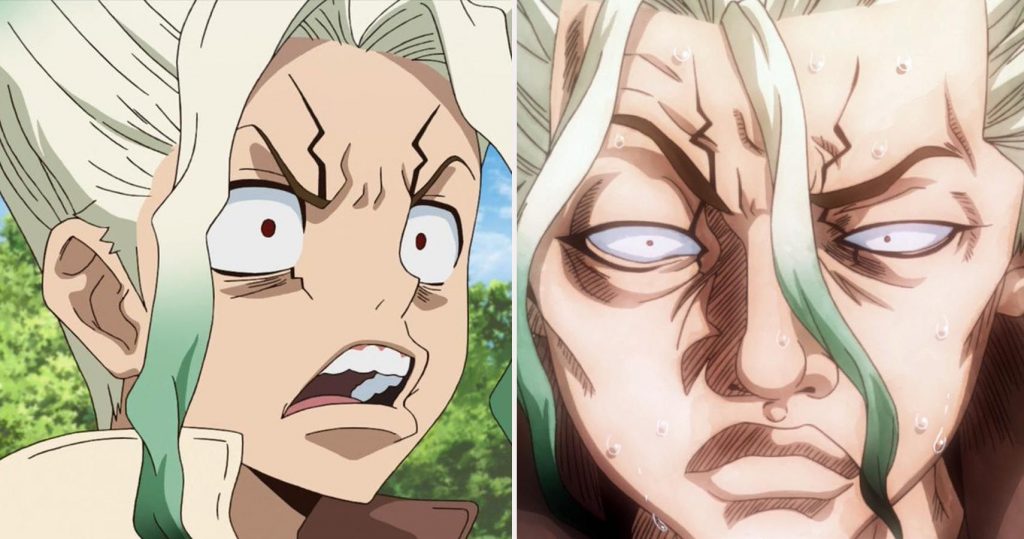 Seeing the trap and the plane, we could say the Americans have been monitoring Senku and the team's movements. It's not every day, you set up a lure trap.
But then again it's America, so there's also a possibility of in-fighting, since they are quite developed. Even Senku faced the same thing at the beginning with Tsukasa, although it's all in the past now.
When it comes to hand-to-hand combat, I doubt anyone could defeat Tsukasa. But when you put guns in the picture, things change. Also have you seen the mask of our assailant, quite steampunk feels?
The armor on assailant looks like it came right out from the Predator movie. We saw her talk to someone else, saying the opponent is another good scientist just like them.
So that clarifies that our assailant isn't the scientist behind the machine gun and the plane. America sure is giving us a lot of surprises. Also they didn't seem to carry any heavy mass-communication device.
Senku managed to make an earpiece, but it only works as a receiver, but the way it looks Team America already has some kind of earplug device. Is our scientist an Apple lover?
There have been multiple fan theories on Reddit stating the assailant to be Senku's MOM. Although it's highly doubtable. We haven't seen any pictures of Senku's mom before. Her hairstyle and face structure do resemble Senku.
We will be seeing more intersections between her and our heroes in the next chapter. Now that they know the enemy is a scientist, she won't risk giving them a chance to analyze the plane.
Otherwise, the next thing we know Americans and Japanese are attacking each other on planes. Quite WW2, don't you think?
From everything put all together, we will be seeing the scientist behind the plane and machine gun in the next chapter, as well as a possible showdown between the Kingdom of Science, and Team America.
Just wonder, if this is how much America has evolved, what do you think Russia and China have been doing all this time? Who petrified humanity? Does America know about them being on Moon? What else America has been hiding? Did Senku petrified humanity?
The questions do seem to pile up. With each chapter passing by, the story is getting a lot intense. Guess, we will have to wait till raw scans are out.
Black Clover 251 spoilers and My Hero Academia 252 will be released this well, so make sure to give them a try.
Dr. Stone 151 Release Dates and Where to Read
The raw scans will be releasing soon. There hasn't been any news about the delay. So, the next Dr. Stone chapter 151 will be released by May 24.
You can read it for free on the Shonen Jump official app and website. We will keep you updated with all the latest news on manga and anime on this website so stay tuned!
So this was our article on the upcoming Dr. Stone Chapter 151. What do you think will happen? Let us know your views in the comments down below.
Dr. Stone Season 2 will be released soon as well and according to the latest news, Jujutsu Kaisen anime adaptation has been announced as well.