Fans are very excited about the Apoo vs Kid fight and can't wait to read One Piece 981 spoilers and One Piece Chapter 981 raw scans and release date.
The last One Piece chapter ended on a cliffhanger where we see Kid destroying Apoo with his Punk Gibson attack and as we saw in the last chapter, the attack landed and now fans believe that Apoo is dead.
Many seem to believe that Kid killed Apoo with his new finishing blow and the fight will finally be starting in Chapter 981, but I don't think that's the case.
It just can't be the end of Scratchmen Apoo, we might get to see a lot of that in the upcoming One Piece manga chapter.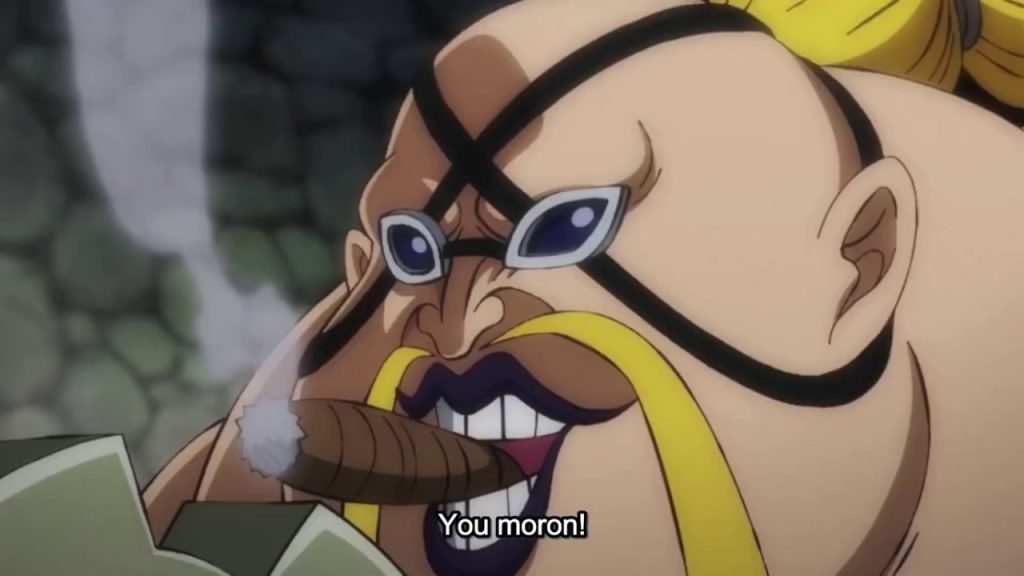 Today in this article we will be sharing the spoilers for the upcoming article and the release dates for the English raw scans and what we can expect from the upcoming article.
One Piece manga has been on a continous break streaks for the last few chapters and it seems like the breaks will be regular for sometime and the upcoming chapters might get delayed as well.
One Piece anime suffered the same fate but much worse, One Piece Episode 930 has been delayed indefinitely with no future release date in sight and that has disappointed the fans a great deal.
According to a statement release by Oda, the manga drawing has slowed down as well but there will be no Hiatus and the Chapter will keep releasing as usual.
For the next ten or so chapters there will a one week break between the chapters. The schedule is supposed to come back to normal soon, and even though there have been continuous breaks, we all wish Oda good health so he can keep releasing chapters like usual.
Popular Shonen titles like Black Clover 252 and Jujutsu Kaisen 108 will be releasing soon, so you can read them while you wait for the One Piece Chapter 981.
So let's take a look at the spoilers and raw scans release date, but before we start, let's do a recap of the last Chapter.
Chapter 981 Spoilers Released
So the spoilers have finally been released for everyone to check, Marco and the whitebeard pirates appear.
Big Mom notices Chopper and a lot more happen. You can read the full spoilers by visiting the link below.
One Piece Chapter 980 Recap
One Piece 980 was titled "Fighting Music" and the cover is a very unusual picture where Lola is proposing to Goto and asking him to marry her.
The chapter starts with beast pirates having a banquet and Luffy passing by some of the members who are wasting Oshiruki and making fun of it, Luffy gets angry as to how the beast pirates are wasting Oshiruko when a child like Tama gets none to eat.
Luffy gets furious and uses his Elephant gun to attack the members. Now everyone takes notice and just thinking of it as a normal teammates fight, since Luffy is in beast pirates uniform, beast pirates get excited about a fight starting.
One of Kid's crewmates point out how Luffy has gotten into a fight and Kid calls him a idiot and starts walking away silently.
Just then Zoro appears and taking part in the madness, cuts the building in two and puts the blame on Luffy.
Luffy tells Zoro about the pirates wasting Oshiruko and that pisses off Zoro even more, Queen is just above partying and Apoo is on the DJ machine and the beast pirates instantly find out that they are not one of them.
Apoo recognizes Luffy and as Zoro notices everyone's glancing eyes, they decide to make a run.
Apoo approaches Queen and informs him of Luffy and Kid making an escape from the prison. Queen announces that this Golden festival has become even more fun.
Queen announces that he will be defeating or say killing one of the Tobi Roppo's and emptying a seat. Now whoever catches Luffy will be given the seat.
This motivates all of the beast pirates and thus starts the chase. Beast Pirates are chasing Luffy and Zoro, Apoo butts in and uses his mysterious attack to send a punch to Luffy and cuts Zoro.
With Apoo's second attack, there happens an explosion near Luffy's face and that knocks out Luffy flat and Zoro starts running with Luffy in his arms.
Not much time passes by and Luffy regains consciousness and decides to break through all the beast pirates.
Apoo starts approaching Luffy and Kid to attack them but that is when Kid charges at Apoo with is new attack "Punk Gibson" because Apoo is the reason Kid got captured by Kaido.
The Chapter ends with Kid's new attack and Apoo on the ground and fans are left thinking if Apoo is dead or not.
This is where the last chapter ended and now fans are eagerly waiting for the One Piece Chapter 981 spoilers to get released.
Read One Piece 981 Spoilers & Predictions
To all of those who are here for the One Piece Manga Chapter 981 spoilers, we are very sad to inform you that the spoilers have not been leaked yet and you will have to wait for some time before you finally get to read the spoilers.
The official spoilers for Chapter 981 will be releasing on 3rd June 2020 and we will be sharing them here when it gets released.
For the spoilers to be released, the raw scans needs to be translated to English first and since the raw scans are not out yet, there are no spoilers to read.
We have shared the raw scans release date below for everyone to read and while you wait for the spoilers to get released, let's look at some of our predictions for the upcoming chapter.
Zoro and Luffy are surrounded and even though Queen and Apoo knows that the people who caused the ruckus are the Luffy and Zoro, most of the beast pirates have no idea about their identity right now.
It seems like Kid has finished Apoo with his last finishing blow "Punk Gibson", but I don't think it's that easy to take down one of the numbers so easily.
Apoo is also one of the worst generation and even though we all know Kid is strong, it should not be possible for him to defeat Apoo in one hit.
But what if it's real? What if Kid has reached a level where he can one hit a member of the worst generation?
Well, it can be true because we will see Kid going against Kaido and Big Mom in this raid for sure.
So who is stronger? Luffy or Kaido? It's not clear yet who is stronger but we might get to see it at the end of the raid where Luffy defeats Kaido.
Luffy vs Kaido is a very controversial topic and fans are very excited to read who will be the winner at the end.
One more thing that is keeping fans excited and waiting for the One Piece 981 spoilers is to know the identity of the person Queen will be eliminating.
So who is this flying six? Is it Sasaki or is it Who's who? We will talk more about that below.
One Piece Manga Chapter 981 spoilers will be releasing soon and we will get to read what will happen next once the spoilers get leaked.
One Piece Chapter 981 Raw Scans Releasing Soon
As we mentioned here, the spoilers will not be releasing until the raw scans are out and translated. The translations usually take more than a day and we will be sharing the raw scans here as soon as they get released.
The Chapter 981 raw scans will be releasing on Wednesday next week and the spoilers will be out by Thursday for everyone to check.
Who Will Queen Fight In Upcoming Manga Chapter?
As Queen announced, he will be eliminating one of the Flying Six members, fans are dying to know who he is and who will Queen be fighting?
Many fans think it's maybe Sasaki or Who's who but I think it's X-Drake. Drake is a member of the marine and it looks like Queen has found out about that by some means.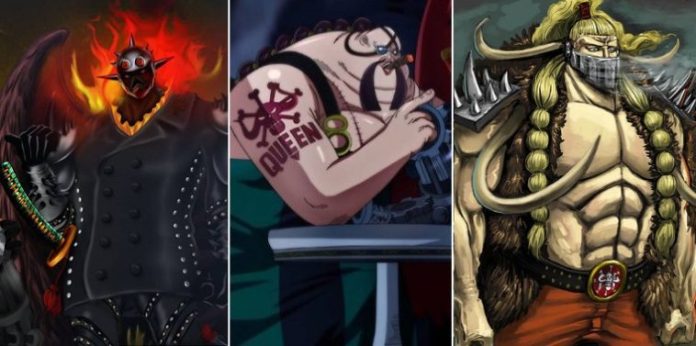 Queen is taking Luffy and Zoro lightly and focusing on defeating a flying six member at the time, so It looks like he is confident that he can take down Luffy and the alliance anytime.
We expect the upcoming One Piece Manga Chapter 981 to be all about Queen fighting one of the flying six and we will finally get to see who it is.
What is Kaido's Son Doing?
The major topic of discussion for last few chapters has been Kaido's son, Yamato. So where is he and why is Kaido so eager to find out his locations?
Why is Yamato's disappearance such a big thing that the flying six were called out to look for him? Is Yamato a kid or an adult? Who is his mother?
We have no information regarding him yet, but according to a recent Reddit theory, Yamato is somehow following Strawhat crew and we don't know if he is doing it intentionally or unintentionally.
More will be revealed in the upcoming chapter, so make sure to Read One Piece 981 when it gets released online.
One Piece Manga 981 On Break This Week
As we mentioned in one of our earlier articles, Manga Chapter 981 is on break this week and there will be no spoilers or chapters released this week for fans to read.
The official release date has been announced we will be sharing the links to spoilers as soon as they get released.
In the meantime, check our news articles on Jujutsu Kaisen anime and Solo Leveling manga and let us know what you think about the ongoing situation with manga releases.
What is the One Piece Manga 981 Release Date?
The Chapter 981 of One Piece Manga will be officially released on 7th June 2020 for everyone to read.
Where can we read the upcoming One Piece Chapter?
All the past as well as upcoming One Piece chapters will be available to read on Viz or Mangaplus website.
Has Kid defeated Apoo?
Even though it seems like Apoo has been defeated, it's not the end for him yet.
Let us know your views on the upcoming One Piece Chapter in the comments below and also check our article on sites to watch anime online free.