Fans are eagerly waiting to read One Piece 978 spoilers and One Piece Manga 978 raw scans and its official release date.
Today we will be discussing the upcoming One Piece Chapter in detail and we will be sharing the official as well as unofficial spoilers and raw scans in this article.
We will be sharing the spoilers for the upcoming chapter here, so if you don't want to read it before the chapter's official release date, then please step away and close this article.
So One Piece Wano arc has reached its important phase where the raid will finally be starting. The Onigashima raid has finally started and in the upcoming One Piece Manga Chapter 978 we will see the Kinemon and Law's plan at work.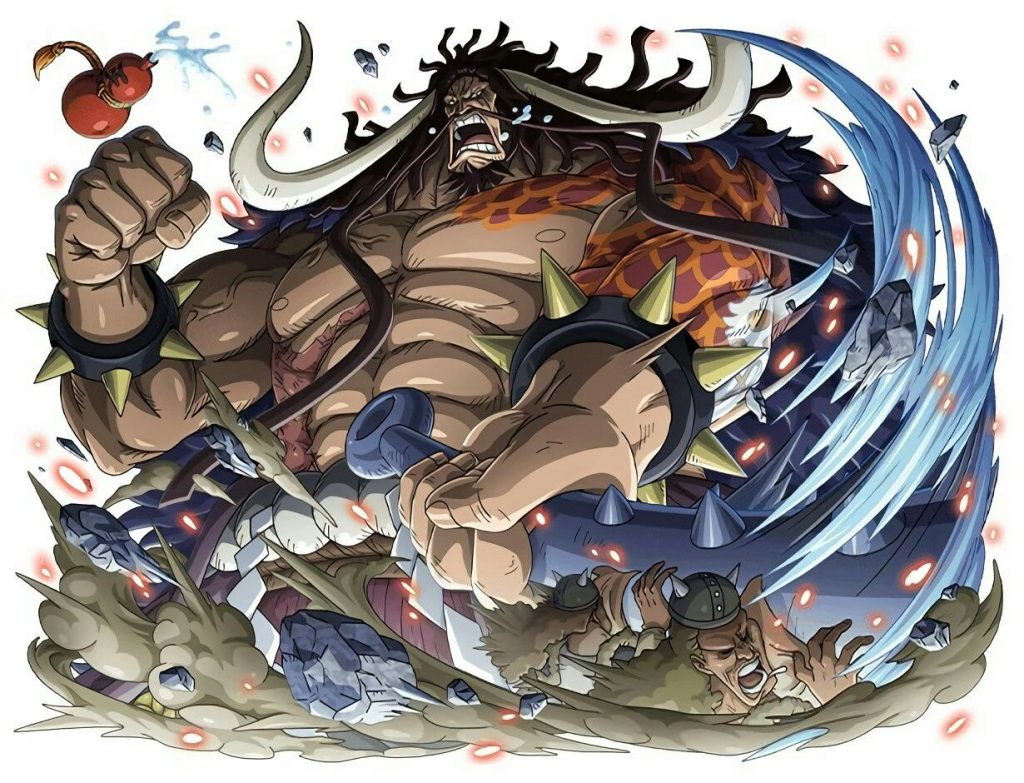 In the last few chapters, we have gotten so many surprises by ODA that we can't help ourselves but be wanting more in the upcoming chapters.
In One Piece 976, Jinbei arrived and joined the Strawhats as an official member and then in the One Piece Chapter 977, Oda revealed that Kaido has a son.
What are we going to get next? When are the whitebeard pirates going to arrive? Will the strawhat grandfleet arrive to help in the upcoming raid?
The answers to all our questions will be revealed in the upcoming One Piece manga 978 spoilers.
Luffy vs Kaido is something that people have been waiting for a long time and finally we will be getting to read it soon.
Even in the One Piece anime, the Wano arc has started, so we can expect to see the raid animated soon enough. You can check our list of sites to watch anime free online, to find the best sites to watch One Piece.
The upcoming chapter will reveal more about Kaido's son and we are all excited to read who he is and what type of devil fruit power he posseses, and who is the mother?
One Piece Chapter 978 Spoilers Released
So the spoilers are finally here, the leaks have been translated to bring the One Piece 978 spoilers for everyone of you to read.
The spoilers will contain the identities of the flying six. Kaido's son's identity was not revealed and it stays a mystery for all. We will keep updating the spoilers here as they get released, so stay tuned and read the spoilers.
So before we start discussing the upcoming One Piece manga chapter's spoilers and raw scans, let's do a recap of the last chapter first.
One Piece 977 summary & recap
Chapter starts with all of the strawhats reuniting with Jinbei and celebrating his return.
Jinbei describes the reason behind him arriving late, it looks like Sun pirates are safe and Jinbei stayed behind to tend to their injuries and then for a celebration.
Kinemon and Law have started describing their plans to everyone in the alliance. Shishilian will be leading the minks warriors and Boss Hyogoro will be leading the wano samurai.
Kinemon has the blueprints to the Onigashima island and has the plan ready to attack it from different fronts.
Kyoshiro has too much trust in Kinemon's plan and that is why he things that the first plan was to confuse Kanjuro and now he will be revealing the real plan, but Kinemon has none.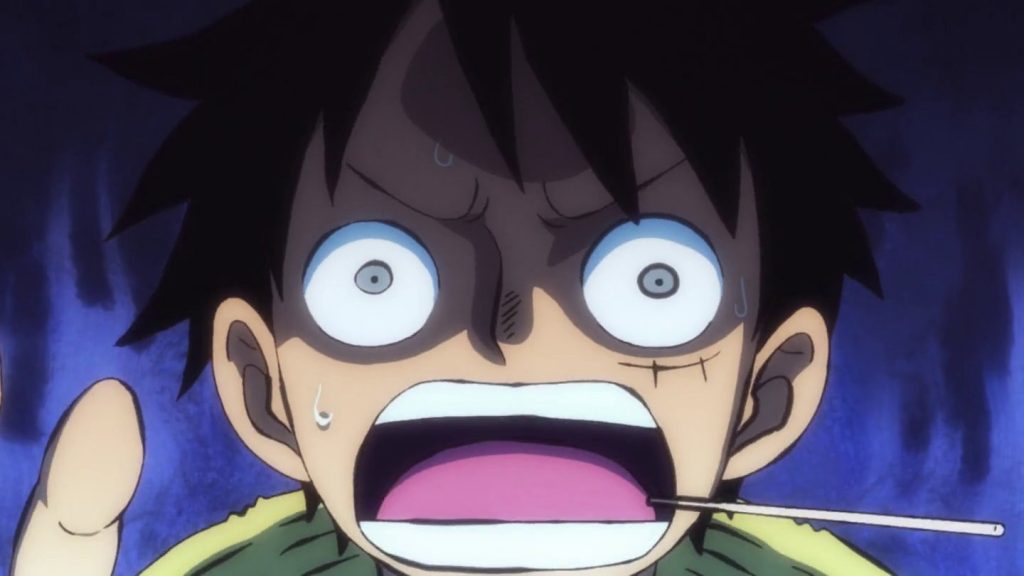 Everyone knows that Akazaya eleven will be the main focus of the beast pirates and Orochi. Even though Kinemon has a plan that he wants everyone to follow, Law knows that there are atleast two who will be screwing the plan for sure.
The two being Kid and Luffy. So there is no point in explaining the plan to them, it's better to use them as distraction.
Law explains that by using his submarine, they can ignore the whirlpools and they can easily get to the rear of the island and then Law can use his power to send all the Akazaya eleven to the castle where they can take care of Kaido.
As Kinemon and Law are discussing their plans, Law finds out that strawhat's ships are out of their sight and then they hear an explosion from Torii gate's direction.
Torii in front of the Onigashima island is a small fortress and is the first line of defense. Kyoshiro is worried that now their plan will be found out but Luffy and the team take care of Torii soldiers in an instant.
Somehow Zoro finds out sake barrels and now their celebration commences. Everyone is ready to celebrate but for the first time Luffy asks to not celebrate just yet, they will hold a banquet once they take Kaido's head.
Kid and Killer are reunited with their crew and they have turned to be a cheery bunch now, the raid will be commencing from the next One Piece 978 chapter.
We get a shot of Kaido's castle in Onigashima as well, it gets revealed that Kaido has a son that he wants Linlin to meet. The Tobi Roppo have arrived as well and that is where the last chapter ended.
Read One Piece 978 Spoilers & Predictions
As we told you earlier, we will be sharing spoilers in this article, so make sure to close this article if you don't want to read them.
The spoilers will officially be releasing on 23rd April 2020, we are sharing some fan theories and predictions for now. The official spoilers will be shared once they are leaked and available online.
The raid will be starting next chapter, the first line of defense, the Torii fortress has been demolished by Luffy and his co-mates.
Law will be taking Kinemon and the rest Akazaya members through his submarines to the rear of the island.
Luffy and Kid will act as the distraction, a big fight will start at the entrance of the island and the rest of the alliance will use this opportunity to break into two teams and go through right and left of the island and do a four way attack.
How will Luffy and Kid's surprise attack the front work out? Who will come to defend?
Will the raid start with Kaido and Big Mom fighting Luffy and Kid or the Tobi roppo will be the first line of defense against Luffy's attack through the front gates.
Who will fight who? Will Big Mom let Kaido intervene or will she try to fight alone?
Everyone has mixed opinions on what will be happening at Onigashima and some even think that Luffy might lose.
But what happens if Luffy loses this fight? Some fans believe that it will be all over for the alliance and there will never be a second fight against Kaido.
So this is their last chance and they must attack full on and do their best if they want to win.
With Samurai's joining the alliance, the forces have gotten very strong and we believe the alliance to have a real shot at taking down Kaido.
We all know that Luffy will take Kaido's head, but what about Big Mom? I don't think Oda will let two of his Yonkou die in a single war.
I think Big mom has bigger parts to play in the near future. She might form an alliance to fight against the government in the near future.
Anything can happen. We don't have confirmed spoilers for One Piece Manga 978 right now, but we will be sharing them here once we get our hands on those.
So stay tuned for all the upcoming One Piece manga spoilers and raw scan news and keep praying that we get rid of COVID-19 soon.
Who is Kaido's son?
In the last One Piece Chapter we got to know that Kaido has a son that he wants Linlin to meet and finally in the upcoming One Piece Manga Chapter 978, we will get to see who he is.
Since it's reveal, fans have created many fan theories on who the son can be.
For the longest period of time people have thought that Katakuri is Kaido's son, but Oda unofficially confirmed that it's not the case.
Some believe ODA to have revealed Kaido's son in the manga way before in the Dressrosa arc.
When will Whitebeard pirates arrive at Wano?
Since Jinbei has already arrived, fans want to know when will the whitebeard remnant pirates arrive at Wano?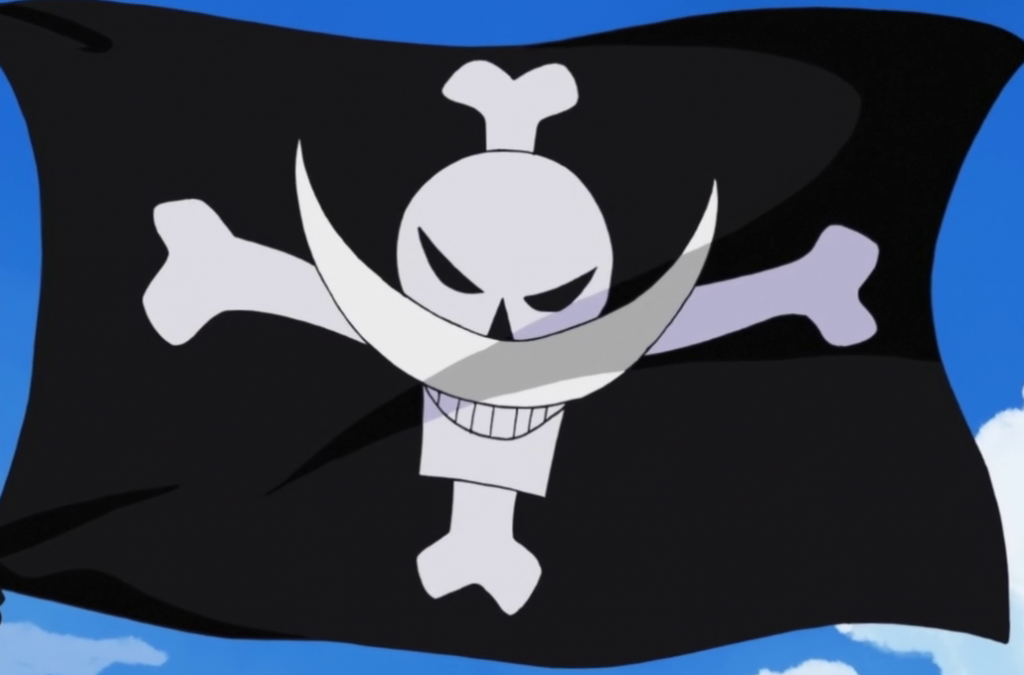 We believe that Marco will not be joining in the fight against Kaido, so when will they arrive?
We all know that at the end of the fight when Kaido is weak and injured, Blackbeard will arrive at Wano and that is when we will see Marco and the others arrive to stop Blackbeard.
One Piece Manga 978 Raw Scans Release
The spoilers are only available once the raw scans get leaked and translated. The One Piece chapters first get leaked in Japanese, which then translators like mangastream translate to English and various other languages for everyone to read.
We will be sharing One Piece 978 raw scans once the chapters are translated and we believe it to be by 22nd April 2020.
The links to the raw scans first get released on our subreddit, so make sure to join strawhat subreddit if you want to read it as soon as it gets released.
Is One Piece Chapter 978 on break?
Yes, because of the Corona outbreak, all the Shueisha titles have gone on a week break and this is why One Piece is on break this week as well.
Chapters like Black Clover 248 and Kimetsu no Yaiba 203 will be releasing with One Piece 978 on 26th April 2020.
The One Piece 979 will be on break for the next week as well. So there will be continous breaks for the next few chapters.
The whole One Piece release schedule has been shared on Reddit, and we have shared them here for you to check.
We will keep you updated on every ongoing One Piece manga release dates, so if ODA decides to delay the upcoming chapters even more, we will keep you updated.
The one week delay is over and the spoilers for One Piece Manga 978 will finally be releasing this week on Thursday for everyone to check.
Breaks from the Weekly Shonen Jump and One Piece release for the next Month. from r/OnePiece
What is the upcoming One Piece Manga Chapter 978 official release date?
The Chapter will be officially released on 26th April 2020.
Where can we read One Piece 978 Chapter legally?
You can read it legally and officially on Viz and Mangaplus website.
Will Luffy Defeat Kaido in a 1vs1?
The chances are very slim, but after training with Hyogoro, Luffy has gotten stronger enough to fight Kaido.
Let us know what you think might happen in the upcoming One Piece Manga 978 spoilers and raw scans. We will keep you updated on all the news regarding the upcoming chapter. So Stay tuned!