Fans are delighted by the latest chapters and can't wait to get their hands on One Punch Man 133. We have waited for nearly two whole months, and the wait was worth it. The chapter is phenomenal and fans are loving it.
Despite there being little to no story progression, Chapter 132 has been a visual marvel. Murata has gone out of his way to grant us incredible artwork. Even at Black and White, it looks absolutely gorgeous. We found some fan colored versions to:
Where do you think this fight is going? Where is Psykos getting her power? Do you think Tatsumaki will be able to beat her? What are your theories here? Let us know in the comment section.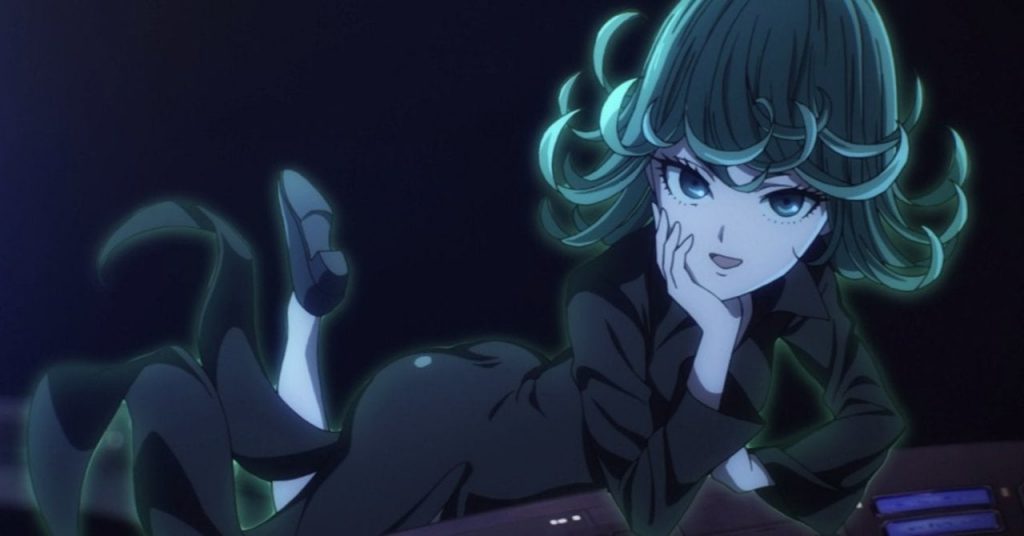 We must discuss this amazing battle in further detail and consider the possibilities for One Punch Man 133.
Let us do a quick recap. Plus it's a short chapter. This can't take long, Boruto Chapter 48 will be releasing soon, so check it out while you wait for OPM 133 to get released.
One Punch Man 132 Recap:
SOMETHING HUGE
Psykos merged with Orochi is still fighting Tatsumaki. The latter is now serious and attacking with zeal. But Psykos is unfazed and gloats about her skill. In fact, Psykos has gotten even larger! Tatsumaki contemplates that Psykos must be drawing energy from somewhere. She tries to cut off the source.
Psykos declares that she has got more power and releases a deadly blast of energy. It is so immense that it is apparent on a planetary level! It causes continental devastation.
Tatsumaki hasn't taken a lot of damage but she is worried now. In fact, she can't believe that Psykos got that much power simply by absorbing monsters.
Genos is worried about that condensed energy wave as well. King reminds him to leave the fight to Tatsumaki and save the kid. Psykos starts to talk about the source of her new power. While she was merging, she came across someone. She came across brain cells resembling Jupiter behind it.
The person looked like God to her and she received immense power. Psykos declares that now she can draw energy from anywhere – she is a superior life form, resembling a thought process. Its like she is Earth itself. Tatsumaki mocks her and her wish to be greater.
Psykos is unstoppable now. She declares her ambitions with Psychic powers – while her technique and ability isn't enough, she has more raw power. She mocks Tatsumaki and Fubuki. Now, she wants to dole out judgement on them and serve capital punishment.
Tatsumaki doesn't care for such things. She is far more realistic and knows the human nature. As she mocks Psykos further, Psykos gets angry. She unleashes another attack, this time with a multiheaded beast and energy blasts at all directions.
One Punch Man Chapter 133 Release Date:
Last month, Murata was busy redrawing some old chapters and so, we didn't get a new one. Fortunately, this month's chapter dropped early. This means Murata gets more time to draw. We are expecting the raw scans soon.
The first week of August is probably when One Punch Man Manga 133 will be released. It will be translated by 'Lucci85' and 'VIBHAVM' will do the cleaning and typesetting. Their fan version releases within 2 days max.
As for official scans, they will be available on Viz, Mangaplus and Shonen Jump app. Due to some errors, the official release is somewhat delayed and will take weeks to catch up. We expect One Punch Man 133 to be uploaded month. Hopefully, it will be caught up by then. We strongly believ the date will be 5th August, 2020.
One Punch Man Manga 133 Spoilers:
It has only been like 2 days since the release. The spoilers for One Punch Man Chapter 133 haven't been released anywhere. Not until the end of this month, or the beginning of the next, will we get spoilers. We will probably get some panel leaks, page leaks, worded summaries or so on.
These are the main sources of spoilers. We ask you to be patient. As soon as the spoilers are available, we will upload them on our website. You can read them if you want or you can wait for the official release.
Let us now get to discussion.
One Punch Man Chapter 133 Discussion and Predictions:
As we predicted at the top, One Punch Man 133 will probably be the place where Tatsumaki falls. She has been a great force and her powers terrify all. But she is not Saitama – she is not invincible. In the face of Psykos, she will probably be defeated.
How will Tatsumaki lose? Psykos vs Tatsumaki has continued for chapters and it is time for the climax of their clash. We believe they will go all out and by the end of One Punch Man 133, Tatsumaki will fall. She might get hit by external factors, she might reach her limits, she might lose her calm – there are many possibilities.
Of course there is a chance Psykos will fall but we consider it less likely. That is mainly because of what we saw this chapter. She is being aided by a superior being and it is a mystery that needs to be solved before Psykos falls completely.
One Punch Man Chapter 133 might also get to revealing the identity of this mysterious person. In that case, Psykos will fall and then, Tatsumaki will be defeated by this new, unknown character. Either way. Tatsumaki won't be the hero that saves the day.
We might also get to see our 2 beloved characters – Saitama and Garou. They are both very intriguing individuals. Saitama has already broken his limiter and trained to be a lot stronger.
Garou broke his limited moments ago and has everything to look forward to. What will be the future development for these two?
So this is what we have, for now, we will keep you updated with all the spoilers and raw scan news. So stay tuned and don't forget to check our articles on Best anime 2020 and sites to watch anime online.