So the One Piece Manga 978 spoilers are finally here and we get introduced to the remaining of the Flying six in the upcoming chapter.
The Chapter was on break last week and that is why the spoilers were not released, but the break is finally over and the spoilers have been released for everyone to read online.
The spoilers have been made available online thanks to Roventiar, and we would like to thank from bottom of our heart for releasing the leaked spoilers online.
The One Piece 978 raw scans were leaked a few hours ago and only a few of its pages have been translated. The translation process is still going on, and the full spoilers will be available for everyone to read soon.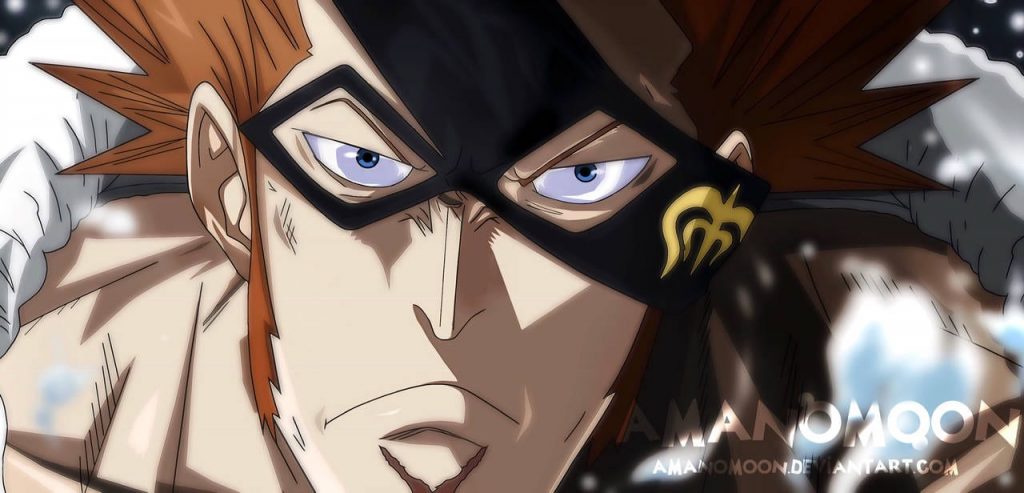 In the last chapter it got revealed that Kaido has a son and it shocked the whole One Piece community. Everyone is eager to know who is Kaido's son? What devil fruit does he have?
The upcoming One Piece Chapter 978 will have answers to all our questions and this why fans couldn't wait the whole last week to read the spoilers online.
Because of COVID-19 situation, many manga and anime titles are getting delayed and One Piece is one of them.
One Piece anime has been delayed as well and One Piece 979 is on break the next week as well, all us fans are disapointed but there is nothing we can do at times like this.
So stay indoors and enjoy the spoilers. Kimetsu no Yaiba 203 spoilers and Black Clover 248 spoilers will be out soon as well, so make sure to check them out.
As we said earlier, One Piece Manga 978 spoilers is all about the party at Onigashima and Kaido's son will be revealed together with all of the members of the flying six.
So without any further ado, let's check what the spoilers are and make sure to check our theory on Luffy vs Kaido and our list of best anime 2020.
One Piece Manga 978 Spoilers
Before we start with the spoilers, I want everyone to know that One Piece is on break next week because of Golden week and will be released in 2nd Week of April.
So let's see what One Piece 977 spoilers tell us about the last chapter.
The spoilers first appeared on Pirate King website and all the credits for releasing the spoilers go to Roventiar.
Here's the spoilers:
The plan to attack Onigashima is finally taking shape. Law is transporting Kinemon and others through his submarine and others will use their ships.
The title of the Chapter is "Tobbi Roppo Introduction". All the ships has finally reached Onigashima and the raid will finally be starting.
Kid and Luffy are listenin to the plan very carefull for the first time. As ships move towards the Onigashima island, some beast pirates spot them but Ussop takes care of them.
After reaching the island, Kinemon asks everyone to sink their ships excluding the pirate ships as they will not be needing them anymore.
This is their resolve to fight against a Yonkou and they must stand victorious or die at the island, there is no turning back.
Kinemon uses his techniques to change everyone's clothing into beast pirates gear so that they don't get notice and can gel before the raid actually starts.
Everyone is finally at Onigashima and it's the annual Golden Kagura. Queen is drunk and partying with all the Waiter, Gifters, and pleasures.
All the flying six have arrived as well and their names were shown as well. Kaido's son was not introduced in this chapter either and this is where the One Piece 978 spoilers end.
Names of the flying six beast pirates.
Uruti
Page One
Who's Who
Black Maria
X Drake
Sasaki
New info about Kaido's son is still to be revealed and we will keep you updated.
No information regarding the Kaido's son has been released yet but we will sure that the when the full One Piece Manga 978 spoilers get released, we will get to know all about him.
The raw scans are in the translation process and we will keep you updated with all the spoilers as soon as they get released.
One Piece 978 Official Release Date
The One Piece Chapter 978 will be officially released on 26th April 2020 and you can read the upcoming chapter on Viz and Mangaplus website.
Is One Piece Chapter 979 On Break Next Week?
Yes, the next One Piece chapter is on break next week because of the golden week. It will be released on 10th May 2020.
Let us know what you think about the spoilers released today and who do you think is Kaido's son?
Make sure to check more of our One Piece and Black Clover chapters while you wait for the upcoming One Piece manga 978 spoilers to be released online.