So by now all of you must have already heard or read that One Piece Chapter 981 is on break has been delayed once again and fans are not happy about it.
One Piece manga has been on a trail of continuous breaks for the last few weeks and now fans have to wait two weeks for every new chapter.
Fans are very disappointed to read that the upcoming One Piece 981 Chapter will not be released in the fourth week of May 2020, and have taken to twitter to express their disappointments.
The Strawhat alliance has finally reached Onigashima and as everyone expected, Luffy has already created a scene and their identities got revealed in the One Piece Manga 980, so what will happen next?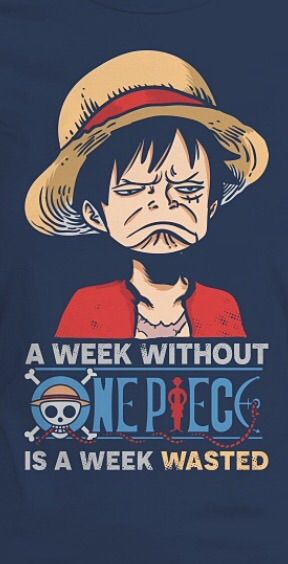 Fans are dying to know just that, but unfortunately all the fun got interrupted by the break and now we don't have any One Piece Chapter to read this week.
It's not just manga that is getting delayed every week, One Piece anime is on an idefinite break as well.
One Piece Episode 930 is yet to be released with no future release date in sight, it's the same for Black Clover Episode 133 as well.
One Piece Chapter 981 Release Date
As we already discussed, the chapter will not be releasing this week. So now many fans are asking what is the new release date for the upcoming One Piece Manga Chapter 981.
Chapter 981 will be officially releasing on 7th June 2020 and will be available to read on Viz and Mangaplus official website.
So What To Expect From The Upcoming One Piece Chapter?
The One Piece Manga 980 spoilers just got released and in it we got to see Luffy and Zoro going ham on the beast pirates who were destroying Oshiruko.
We finally got to see Zoro in action, but the one part that excited everyone was Kid jumping Apoo and unleashing his new attack.
So what to expect from the Chapter 981?
Well, we don't know if Kid's attack finished Apoo or not, so there maybe further fighting between Kid and Apoo.
The one thing everyone looking forward to is who will be Queen fighting against? Queen blatantly said that today he will be removing one of the Flying six members himself.
Fans believe that it will be X-Drake and the news of him being a marine has reached Queen's ears.
Nothing official has been released yet, so we will have to wait for the official spoilers when they get released.
We will be sharing all the latest news regarding this chapter on our website, so stay tuned and let us know what will happen in One Piece Manga 981 in comments below.
Also check out our theory on Luffy vs Kaido and the release date for Solo Leveling 111 has been announced as well.