Fans can't wait to read One Piece 979 raw scans and One Piece Chapter 979 spoilers and it's a good news that early spoilers are finally here for everyone to read.
Yes, you heard it right. Even though the One Piece Chapter is on break this week because of the Golden week in Japan, thanks to "Redon" we have got some early spoilers to read.
We were not expecting any spoilers this week because of the break but atlast we finally have something to pass the time and the spoilers are so spicy that it will just leave you wanting for more.
The Onigashima raid has finally started and the raid alliance has finally reached the island and Law is moving with his submarine.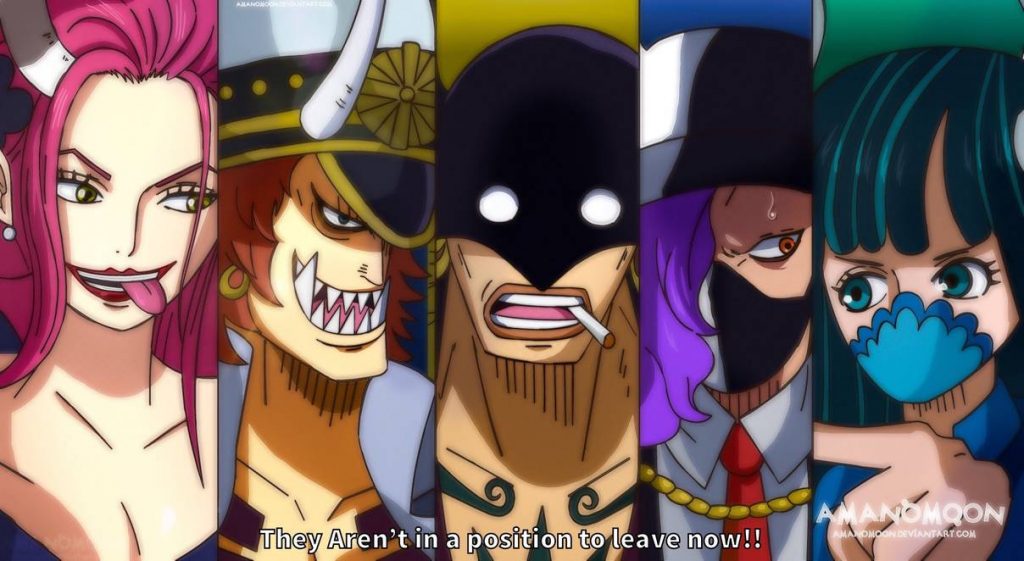 All the beast pirates are present on the island and it seems like the fight will finally be starting from the upcoming One Piece Manga Chapter 979.
It was revealed that Kaido has a son in One Piece 977 but we didn't get to see him in the last chapter and that's why fans are eager to read if Oda will finally reveal him in the upcoming Chapter 979.
The infamous Tobbi Roppo has finally arrived on the island and the party has started. Kinemon and the others have already infiltrated the island and no one knows what will happen next.
If you are someone who doesn't like read spoilers before the official release, then I ask you to click off this chapter as we will be sharing the spoilers here for everyone to read.
Black Clover 249 and Kimetsu no Yaiba Chapter 204 spoilers are going to be released soon as well, so make sure to check them out as well.
We released a list of best 2020 anime recently, so make sure to check it out as well and if you want to watch anime while you are staying at home in this pandemic.
So before we start with the spoilers of the upcoming One Piece Chapter, lets do a recap of the last chapter first.
One Piece Manga 979 Spoilers Out
So, guys, the spoilers for the upcoming chapter has been released online and even though we have shared few of the spoilers down below, this article contains all the spoilers.
So check it out and don't forget to comment what you think will happen with Kaido's son and the Flying six.
The spoilers mentioned in the article have finally been confirmed and no new spoilers have been released yet. So stay tuned for more.
One Piece Manga 978 Recap & Summary
One Piece 978 starts with Lola and Chiffon reunited at the cover page and the chapter is titled "Tobbi Roppo Introduction".
As they planned earlier, Law is moving in his submarine with some of the red scabbards and Kinemon and Denjiro are going through the land route.
All the alliance ships have reached Onigashima and all the Samurai, Ninja, and the pirates have finally landed on the island.
Everyone is surprised by the sheer size of the island and they see party happening at its peak and no one has noticed their arrival.
Kinemon is sure that if the party keeps going on, their sneak attack will attack as even Kinemon have not reported about the upcoming raid to Orochi yet.
Everyone is at the front right now and Kaido's castle is at the far back. Some beast pirate guards notice the huge number of ships that just arrived but Ussop takes care of them using his green star sleep grass.
Kinemon notices that Ships are very noticeable and its best to sink them as they will not need going back, they will either succeed or die on this island.
Some crucial pirate ships like the Thousand sunny go and Kid's ship is hidden from the enemy eyes and the raid commences.
Kinemon uses his Garb-garb power to change everyone's clothes to the beast pirates uniform so that no one can notice them while they execute their plan.
Queen is the lead performer at the party and Scratchmen Appoo is the DJ. Everyone from the beast pirates is enjoying the party while Queen calls the name of every beast pirates group.
Everyone is present including, Waiter, Pleasures, Gifters, Headlines, Tobi Roppo, and Orochi's forces. But when Queen calls for the Tobi Roppo they don't reply.
This is when all the members of the flying six are introduced and it seems like among them two are females. The names and faces were revealed as well as their true personalities.
The names of the flying six are : Who's-who, Page One, Ulti, X. Drake, Sasaki, and Black Maria.
We also got to know about the importance of the flying six in the last chapter, Kaido only summons them when there is a family issue and this time it seems like Kaido's son has something to do about this issue.
The chapter ends there and now fans can't wait to read One Piece Chapter 979 spoilers and raw scans and today we will be sharing them with you here.
One Piece 979 Spoilers & Predictions
As we stated earlier, if you are someone who hates reading spoilers before the official release, please click away from this article as we will be sharing official spoilers down below.
So guys, the early spoilers are finally here and we get to see why the flying six have arrived on the island. In the last chapter we got to know that flying six members all come together at once only when there is some family issue going on with Kaido.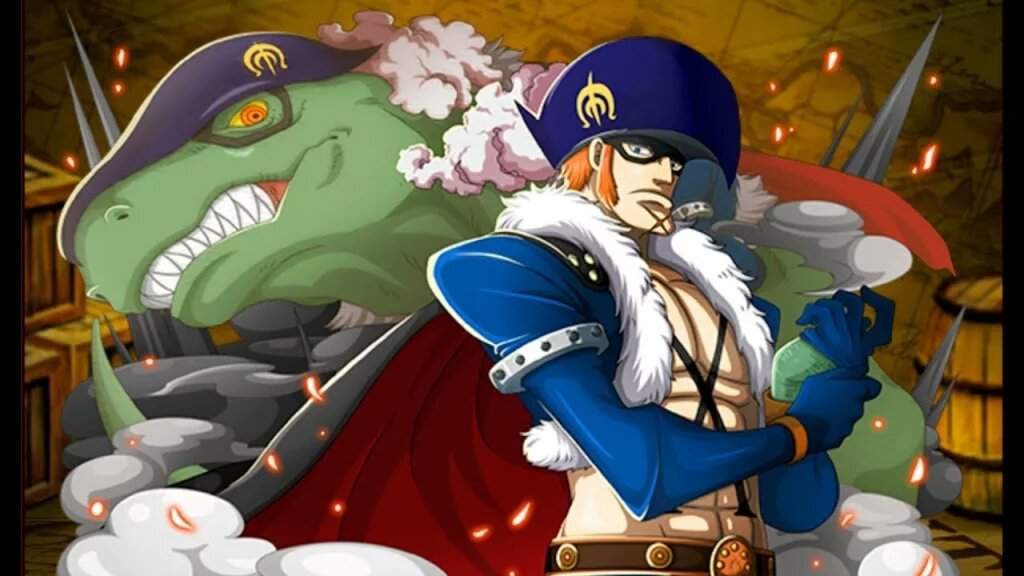 So since they are all once again together, what can be the reason? Is it connected to Kaido's son?
In the Redon's spoilers, it was shown that Kaido's son will be finally shown in the upcoming One Piece 979 spoilers but that was confirmed fake just now.
So here is the full confirmed One Piece Manga Chapter 979 spoilers for all of you to read.
Even though Kinemon is originally from Wano, it's his first time visiting or arriving on Onigashima island.
A conversation between King and the flying six starts.
It seems like King is the one who has summoned all of the flying six using Kaido's name because if King had summoned them, some of them wouldn't have come.
Who's-who and Sasaki are past captains of their own fleets and only obey Kaido's order and are looking to take an all-star seat for themselves whenever they find a chance.
Kaido's son's name is revealed. He is named Yamato and Kaido summoned flying six to show their powers to Big Mom.
Kaido's son has something to do with flying six getting the right to challenge the all-stars for a promotion.
These are only the early spoilers and that is why not everything from the chapter is available here. The reddit thread is being updated daily to bring all the latest spoilers so make sure to check that.
We will be updating this article with more spoilers when it arrives, so bookmark this article for future use and don't forget to share with your friends.
Now coming towards predictions for the upcoming chapter One Piece 979.
Are Who's-who and Sasaki jealous of the all-stars because they used to be captains before they joined beast pirates and wanted higher level power among the beast pirates?
What is the connection between Kaido's son and flying six getting the rights to challenge the all-stars?
Why did King summon all the flying six members at Onigashima? What is the family issue they seem to be talking about?
It seems like Kaido's son was already revealed in one of the previous chapters in the Dressrosa arc and he is super strong and doesn't have good relationships with his father and operates alone.
Some people even claimed that Weevil might be Kaido's son but that is not the case. Kaido's son will be revealed soon in the upcoming One Piece chapters for everyone to read, so stay tuned.
One Piece Chapter 979 Raw Scans
Because of the golden week, the full One Piece raw scans will not be leaked this week. Even though one page was leaked and that is why we have some spoilers available above, more pages are expected to be leaked soon.
Since Jaiminixbox and mangastream have stopped doing One Piece scanlations, new teams have emerged who are doing a good job at translating the chapter but still, many mistakes are being founed.
We recently released an article on mangastream alternatives for everyone, so make sure to check it out.
The complete One Piece 979 raw scans will be available by 6th May 2020 and we will be sharing the links here as soon as they get released.
We all should understand that the translation takes time and because of the pandemic going around, everything is taking more time than usual.
The English raw scans are first released on Reddit and then shared all over the world, so make sure to check out One Piece Subreddit online.
Who will start the Onigashima raid?
Even though everyone has arrived on the Onigashima island, no one knows who will be the one to start the raid.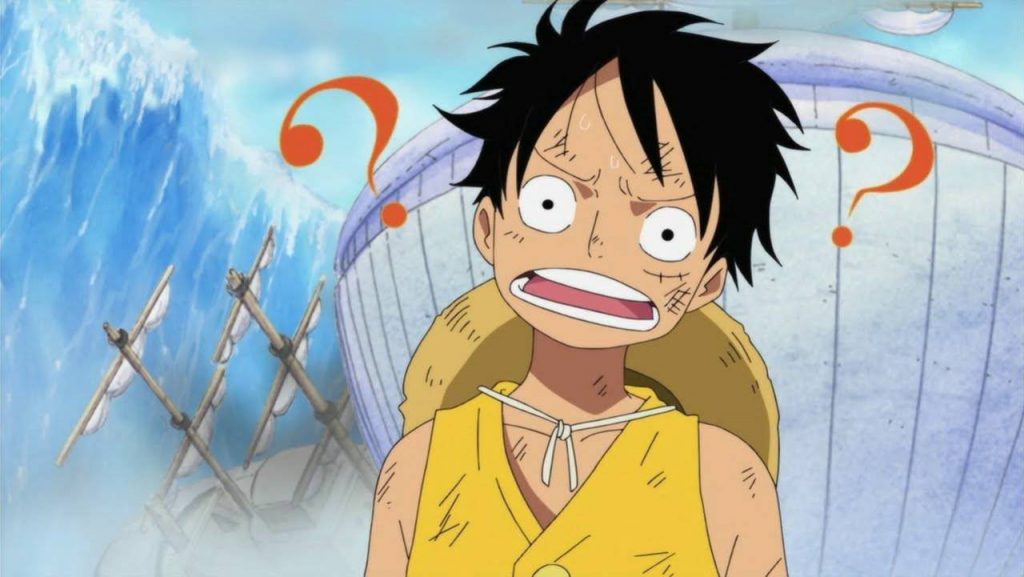 By starting, I mean who will be the first one to make the move. Will it be law and the red scabbards he took with them?
Will the raid start with red scabbards executing their plan of Kaido's silent assasination or will a full blown battle start?
There are many questions going on in everyone's mind and we already know the answers to few of them.
We all know that it will be Luffy and Kid starting the raid with their stupid tendencies of going overboard and revealing their disguises.
While Luffy and Kid keep everyone busy in the front, Law and other others will be arriving at Kaido's castle at the back and I believe that it is where Kaido's son will be introduced for the first time.
Luffy vs Kaido is something that fans have been waiting for a long time and they will finally be getting to see Wano arc in action.
When will Kanjuro arrive? Why is he late? No one has answers to that but i think instead of going to Orochi with Momonosuke, Kanjuro went straight to Kaido.
Is One Piece Manga 979 on break this week?
Yes, One Piece, as well as other Shonen Jump titles such as Black Clover and Haikyuu, are on break this week because of the golden week.
The chapter will be officially released in the second week of May 2020 and we have shared the official release date below for everyone to check.
The manga will be going again on a one week break after the release of One Piece 979 because of the ongoing pandemic, so One Piece 980 will be released in the last week of May 2020.
What is the official One Piece Chapter 979 release date?
One Piece 979 will be officially released on 10th May 2020.
Where can we read the upcoming One Piece Manga Chapter 979?
The chapter will be available to read on Viz and mangaplus website.
Will they introduce Kaido's son in Chapter 979?
No, the chances are that Kaido's son will not be introduced in the next chapter.
Let us know your predictions about the upcoming One Piece Chapter in the comments below and Haikyuu 392 will be releasing soon, so check it out as well.