One Piece 968 spoilers have been leaked finally and all our predictions were true. Oden arrives in Wano and we get to see Oden beating Orochi's underlings mercilessly and as he moves towards Orochi, Orochi threatens that Kaido will not spare him if he touches Orochi.
We were unclear of how Kaido arrives in Wano and how he allied with Orochi but all that will be revealed in One Piece Chapter 968. At the end of One Piece manga 968, Kaido's silhouette appeared and we expect Kaido vs Oden in One Piece 969.
All the One Piece 968 raw scans have been leaked for everyone to read and we are sharing the pics here. The chapter was translated from the Japanese language and is in the terrible form right now.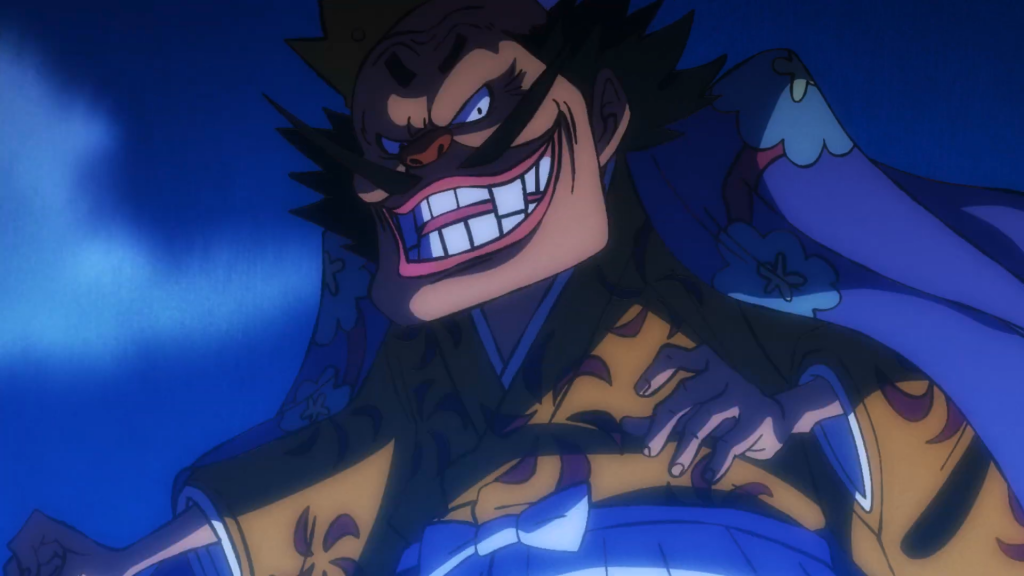 The translated One piece chapter 968 will be released soon and that is when we will be able to read it in the English language.
One Piece 968 was on break last week and then the One Piece manga 968 spoilers were released this week on 17th January 2020. The official chapter will be available to read on Viz and Shonen Manga app.
Don't forget to check out Jaiminisbox alternatives and sites to read One Piece to read the upcoming chapter 968 legally.
Oden Vs Orochi Revealed In One Piece 968 Spoilers
We got to see Roger parting ways with his crew and everyone was crying. In a conversation between Rayleigh and Roger, Rayleigh asks who will be the next to find the One Piece and the conversation goes like this.
Roger and Rayleigh Talking:
Roger- Looks like we were too early
Rayleigh- I wonder who will find the One Piece next?
Roger- My son, of course!-
Rayleigh- You don't have one
Roger – It's not too late to make one yet!
Here
We saw Oden in Wano and he looks furious after finding that his father is dead and Orochi is the new shogun. He has learned the truth about Orochi and storms his place to kill him.
Oden kills Orochi's underlings and moves towards him with his two swords in his hands. Orochi threatens Oden by saying that if Oden does anything to him, Kaido not stay silent and come to take revenge.
In the last panel of One Piece 968 spoilers, Kaido's silhouette appeared and that's when the chapter ended. Now we can't wait to read One Piece 969 and I will try to post the spoilers and raw scans of the chapter as soon as they get released.
Don't forget to check our articles on Attack on Titan 126 and One Punch Man 126. We will try to update this article as soon as we get some more spoilers and till then read some of our past articles on One Piece and also check out Solo Leveling 103.