One Piece 965 spoilers are flooding the Internet and wherever we see we only see talks of One Piece manga chapter 965. Last week manga was on break and all the fans were eagerly waiting for the actual release date and I am proud to say that here we are.
One Piece manga 965 spoilers will be released today to the full public. One Piece 965 raw scans have already been released and soon the spoilers will be out.
If you don't want to know the spoilers, you can wait for one day because the chapter will be released tomorrow on official One piece manga websites. If you are looking for sites to read one piece manga, you can check my post.
Previously we also wrote on how you watch one piece English subbed episodes. We will be continuously updating you all on the upcoming One piece manga chapters and theories. We will be releasing a list of best Reddit One Piece theories soon so stay tuned.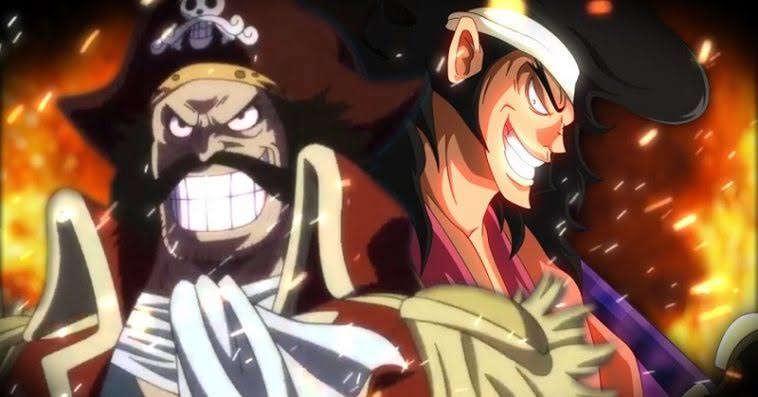 So, let's talk about the upcoming chapter One piece manga 965. People are expecting a lot from the upcoming chapter because we are deep in Oden flashbacks and we got to see many new things about the whitebeard pirates and now even the Roger pirates got involved.
One Piece manga 964 ended on Roger reading about Oden and him wanting to meet the samurai from Wano. Roger looked very young and Buggy and Shanks looked even younger. Buggy and Shanks looked like young bell boys who are trying to keep up on a pirate ship.
People are expecting Oda to keep releasing flashback chapters but we all know that flashbacks will come to an end someday and many fans speculate that Oda will end the flashbacks in this manga chapter and continue the Wano arc.
One Piece Manga 965 Spoilers : End Of Flashbacks?
Fans are speculating that Oda will end the flashbacks in this chapter and continue the Wano arc and finally show who the traitor is. I personally don't think Oda will continue the flashbacks because he doesn't want to giveaway much about Roger very early.
Well its very very late to say chapter 965 early but still it seems like Oda likes to keep the lives of its overpowered characters a secret till the very end.
One Piece 965 spoilers will show us what is going to happen in this chapter and how One Piece will progress from here on. There is a chance that Oda will continue the flashbacks and give us some more information about young Whitebeard, young Roger and Oden.
One Piece 965 Spoilers: Oden Meets Roger
This is another of the chances that may happen in tomorrow's chapter. We might get to see Roger going to whitebeard's ship and finally making contact with Oden.
Fans are excited about Roger vs Whitebeard and we might to find the reason why Oden left Whitebeard ship to go on Raftel journey with Roger and find the One Piece.
Spoilers Will Be Updated Soon
We don't know how much Oden knew about poneglyphs and One Piece treasure, but we are going to get new information about that soon.
We will be updating One Piece 965 release date here soon and the One Piece manga 965 spoilers on this blog post. So stay tuned and keep reading.