Being the rising star of Weekly Shonen Jump, a lot of fans have picked up the manga and they can't wait to read Jujutsu Kaisen Chapter 117. Let us discuss the spoilers for the upcoming chapter before the official release.
Lately Jujutsu Kaisen is doing very good sales wise. We encourage you to keep buying volumes and support the creators.
The Shibuya Incident arc has been very good for sales and the anime will only boost it further. In 2 days, Japanese Volume 12 and English Volume 5 will have a combined release. Make sure you get a copy.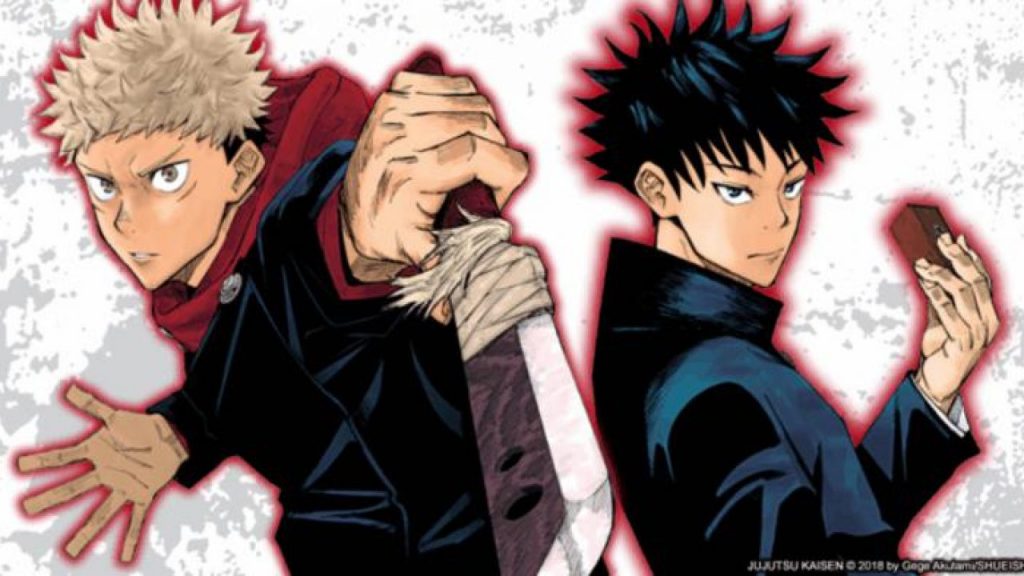 For the last 9 months, the Shibuya Incident arc has been running. The abundance of great characters, the development of the power system, the exposition of established characters and the incredible fights have kept us readers on the edge of our seats. How do you think this arc will progress?
Sukuna showed a humane side in this chapter. Does this mean that deep inside, even the most terrible of curses have a good side? It was simply a glimpse but even then, it was a profound moment for both Sukuna and Jogo. Jujutsu Kaisen Manga 117 might give us more info on Sukuna.
Jujutsu Kaisen 116 Recap:
Sukuna keeps fighting Jogo, the latter getting pushed around. Sukuna creates an arrow while Jogo forms a flower. Before they unleash their attack, Jogo thinks back. He remembers his time with Hanami and Dagon.
The trio discussed men and their fear of death. Men are alive which the they are dead. Mahito is the mirror of death, always growing stronger. The trio discussed rebirth and identity.
That's when Sukuna invaded Jojo's psyche. Sukuna realizes Jogo's wish to be human or replace them.
He explained that be humans or curses, everyone will form groups and do their designated tasks. Jogo's task was to act harshly and eradicate humans; but after meeting Satoru Gojo, his hunger went away. Jogo's actions aren't strong anymore.
Sukuna sympathizes with the curse. He declares that in his 1000 years of fighting curses and humans, Jogo is the nicest one. He ensures Jogo should take pride in his strength.
Then, Sukuna burnt the poor guy. He is then welcomed by his servant Uraume. Sukuna is agitated to see this humble one who kneels before him.
The time is 23:07. Fushigoro Megumi lays on the ground, defeated. He doesn't even know his enemy and a curse tries to wake him up.
Jujutsu Kaisen 117 Release Date:
Jujutsu Kaisen Manga 117 Raw Scans will be available on 5th August, 2020 in the latest issue of Weekly Shonen Jump. The fan translations will be available on 7th August, 2020.
Official English Scanlations, which are in HD quality, are uploaded on Viz, MangaPLUS and Shonen Jump app. You can read Jujutsu Kaisen 117 for free in this sites on 9th August, 2020.
One Piece 987 and Black Clover Chapter 260 will be released this week so check them out as well.
Jujutsu Kaisen Chapter 117 Spoilers:
 Spoilers for Jujutsu Kaisen 117 have not been released yet. You can find the raw scans on the Shonen Jump Plus website. It is in Japanese and it allows 2-day rentals of the latest chapters. Otherwise, you have to wait until the 4th or 5th to find the leaks of raw scans or detailed chapter descriptions.
We are always trying to find these spoilers for you. Please be patient for a while and we will post them here. Remember to keep an eye on our website for more and more spoiler articles. If you have any complaints for us, please put them in the comments section.
Discussion:
Going by pattern, Jujutsu Kaisen Manga 117 will be titled "The Shibuya Incident Part 35". This chapter will probably focus on 3 major plot points. Let us explore them below.
The first one is Sukuna. Right now Yuji Itadori is out of commission and it seems like Sukuna is in perfect control of Yuji's body. We believe it will be a while before Yuji awakens. So there is chance to see more of Sukuna. Jujutsu Kaisen 117 will probably establish a relation between Sukuna and Uraume and more of the former's past endeavors.
The next part focus on Fushigoro. Our deuteragonist has been defeated by an unknown assailant. We might get more info on how and why this happened. One moment he is defeating an opponent and the next moment he's knocked out. Maybe someone will provide medical assistance to him as well.
Jujutsu Kaisen Chapter 117 will also have a small hint on a third part. We don't exactly know what it will be. Maybe we will get a glimpse of a different battle, maybe we will see Satoru after a long time, maybe a new villain will appear and so on. We're leaning on seeing a different fight – probably the Zenins.