Today we will be talking about Haikyuu 385 spoilers and Haikyuu Chapter 385 raw scans.
The last chapter just got released and it was titled "The Greatest Decoy". We got what we wanted for the longest time, more of Hinata Shoyo.
Last Haikyuu chapter was all about Hinata Shoyo and how much he has improved in the last two years and how everyone can't see him using himself as a decoy.
The Haikyuu Chapter 384 started with Hoshiumi's serve but the Jackals pick it up and Bokuto smashes it but Adlers manage to pick it up as well and Romero is the one to smash again but Hinata picks it up with his Ninja speed.
Adlers are up by two points as the score is 5-7 in favor of Adlers. Jackals are trying their best to come back and Hinata seems to be the main force in attack as well as the defense.
Hinata shocks everyone with his quick defense and his spikes have increased in power as well. Romero keeps spiking but Hinata is always present at the spot to pick it up.
Romero is the first one to notice this and it looks like he knows about Hinata from Brazil as his son wants to play beach volleyball after watching Hinata on Tv.
Hinata is known as Ninja Hinata in Brazil and it seems like he made for himself in Brazil. Romero and Kageyama are on to Hinata's tricks and Kageyama realizes that Hinata has perfected his Decoy character.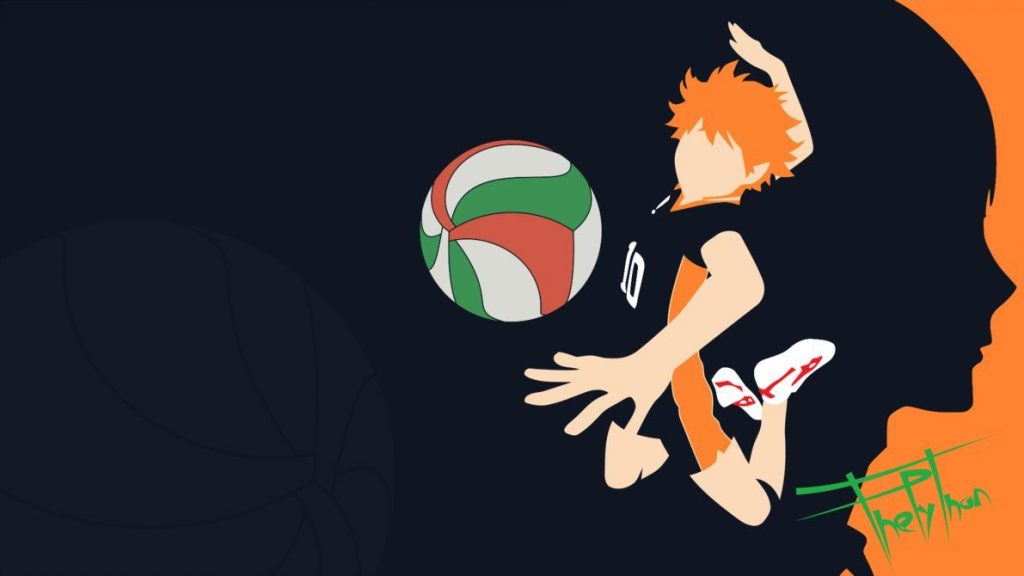 Before Hinata used to act as a decoy for others but now he has polished his skills so much that he can act as a decoy for himself by including feints in his attack and defense to lure enemy attackers wherever he wants and then intercept them.
The last chapter was intense and now we can't wait to read Haikyuu Manga 385 spoilers and raw scans. Haikyuu manga is one of the most-read sports manga and as the chapter progresses, it keeps getting better.
Check out our articles on Solo Leveling and One Piece while you wait for the Haikyuu spoilers and raw scans and let us know what you think will be happening in the next chapter of Haikyuu.
[Update] – The Haikyuu Chapter 185 spoilers have not been released yet. We will be posting them here as they get released.
Haikyuu 385 Spoilers Releasing Soon
Hinata has started showing his full power to everyone. Hinata started paying attention to detail before the All Japan camp and now after practicing for two years in Haikyuu he has perfected his eye for detail.
Hinata is now better at using feints and luring enemies to spike at the location of his choice. Hinata is now being a decoy for himself and making plays for himself so that he can stand out while not standing out very much.
The next chapter will be all Hinata going against Romero and Kageyama and even though the scores for both teams are 7-7, Jackals will have the momentum and they will take advantage of it to score more in the upcoming rounds.
Bokuto, Hoshiumi, Romero, and Kageyama are playing at their best but the one having the most impact is Hinata and everyone is fascinated by his growth.
Hinata Chapter 385 spoilers will be released soon and we can't wait to read what happens next. Check out our articles on Black Clover 241 and Kingdom 633 while you are waiting for the Haikyuu chapter release.
Haikyuu Chapter 385 English Raw Scans Release Date
The Japanese manga chapters are first scanned after the release and then translated to languages like English and French. The translation takes time and that is why the raw scans may be late this time.
Mangastream stopped doing Haikyuu scanlations and that is the reason behind late raw scans release as well.
The news is true. Haikyuu 385 has been delayed.
Chapter will be released on March 8th, 2020. pic.twitter.com/2fC9I4oa27

— I Love Manga (@Infotech20) February 22, 2020
We will be sharing the Haikyuu manga 385 raw scans as soon as they get released. The raw scans first appear on Reddit, so make sure to join our Strawhat subreddit to read the Haikyuu raw scans as soon as they get released.
Haikyuu Chapter 285 was supposed to be released on 1st March 2020 but the manga got delayed and now the official chapter will be released one week late due to certain issues.
What is the official Haikyuu manga 385 release date?
Haikyuu manga chapter 385 will be officially released on 8th March 2020.
Why did Haikyuu 385 got delayed?
All we know that the chapter has been delayed by a week, we still don't know why.
Where to read the upcoming Haikyuu manga chapter?
You can read the upcoming chapter on Viz and Mangaplus.
Check out our articles on Solo Leveling anime and One Piece and let us know who you think will win in Adlers vs Jackals fight.