Demon Slayer 191 raw scans and Kimetsu no Yaiba 191 spoilers are going to be released soon. I know that both are the same things but I had to use both names because the English reader recognizes the manga by the name of Demon Slayer.
The final battle against Muzan rages on. We are getting more twists and turns in the fight against time. The pillars are also fighting a battle against time. Can they hold Muzan off till dawn or will they perish?
The hype keeps going up and up and fans cannot wait for the next chapter. So here today we present you the Kimetsu no yaiba chapter 191 spoilers, raw scans, and the release date.
Demon slayer chapter 190 summary and recap
As I said in my last article on Kimetsu no Yaiba 190 Iguro turned his sword red. But not just Iguro, all of the pillars turned their sword red as I had predicted.
So the snake pilar Iguro has changed the color of this sword but this affects him greatly. He has lost sensation everywhere but his hand. Suddenly Muzan attacks him and Giyu tries to save him but he's too late. But he had already leaped off in the air.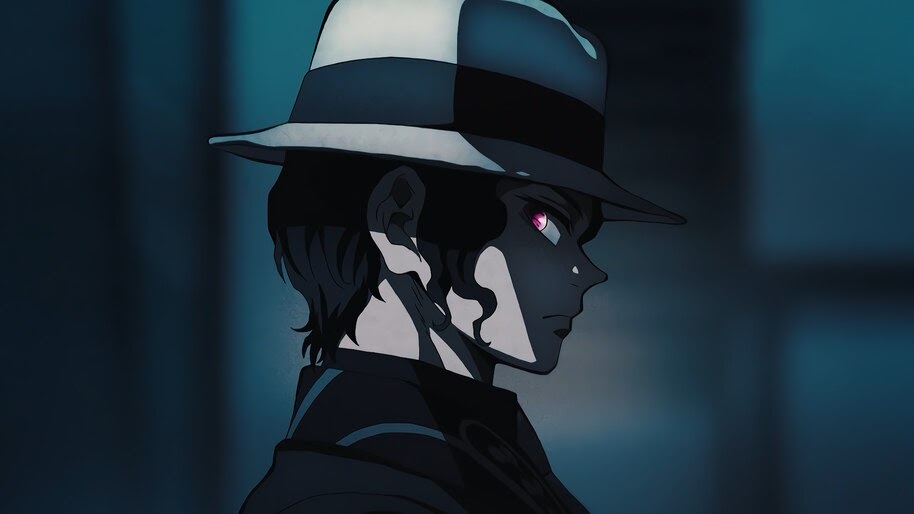 Now a weird random cut appears on one of Muzan's tentacles, which doesn't come from any of the pillars. He soon finds out that it's Zenitsu, lnosuke and Kanaoi are here and they're invisible. This can be seen on page one when they are handed the papers.
As the pillars get their sword red, cutting Muzan also restricts his regeneration. Haijima clashes his axe to the sphere to make it Red. After that Sanemi clashes his sword with Giyu to turn them red. The chapter ends with all of their weapons turning red and giving them an edge over Muzan.
Kimetsu No Yaiba chapter 191 spoilers
One hour and three minutes till dawn. The pillars need to hold Muzan till the sun arrives. Having the other slayers join the battle helps them greatly. We will soon see Nezuko and Tanjiro join them too.
Nezuko versus Muzan will be an interesting matchup as she is one of the demons who rejected his control completely and also defeated the sun.
It will also be interesting to see as to what Muzan will do, now that they all have a weapon upgrade. Does he have something to counter them as he has been alive for a long time?
Now we know that swords turn red because of the heat and heat is the major reason why muzan can't regenerate faster. What if even more pressure is applied? Will they turn blue then?
Muzan is greatly outnumbered right now by the slayers. So it won't be surprising if he makes more demons to keep the slayers busy. He can easily turn the dead slayers present there into demons.
I think Kimetsu no yaiba chapter 191 will focus on Tanjiro as he has been out of action for the past few chapters. As we are in the endgame now any pillar or Slayer can die. This manga is very unpredictable in that regard. All this just keeps hyping the next chapter even more.
Demon Slayer 191 Raw Scans Release Date
Demon Slayer chapter 191 raw scans are going to be released soon and we are here to reveal the release date of the upcoming Kimetsu no Yaiba chapter raw scans.
Since Jaiminisbox has stopped doing scanlations, you should check Jaiminisbox alternatives and also check out upcoming manga chapters like Solo Leveling 103 and One Piece 969.
Demon Slayer 191 raw scans will be released on 24th January 2020 and we will post the English translated raw scans here as soon as they get released.
We have shared the Demon Slayer 191 spoilers above and we will be including the spoilers together with raw scans as soon as they get released.
Demon slayer chapter 191 release date
The English translated Demon slayer chapter 191 will be officially available on 26th January. The leaks might get released a bit early, we will share all the links as soon as they get released and you can read the official chapter at Viz.
Keep following us to read more about Demon Slayer manga and we also write on how you can read One Piece manga so do check that out as well.