Spoilers and raw scans for My Hero Academia chapter 272 will be releasing soon, which we are hell lot of excited for.
We didn't get to sell all hell break loose from Dr. Garaki's lab. Chapter 271 continued with the fight between Dabi and Hawks, where Hawks was being dominated.
Tsukuyomi comes to rescue Hawks. We get to see the battle between them. Hawks seemed to be barely holding on to life.
Also, Gigantomachia is on the move. He has recognized his master's scent. So, soon we will get to see him reunited with Shigaraki wiping the floor with our pro-heroes.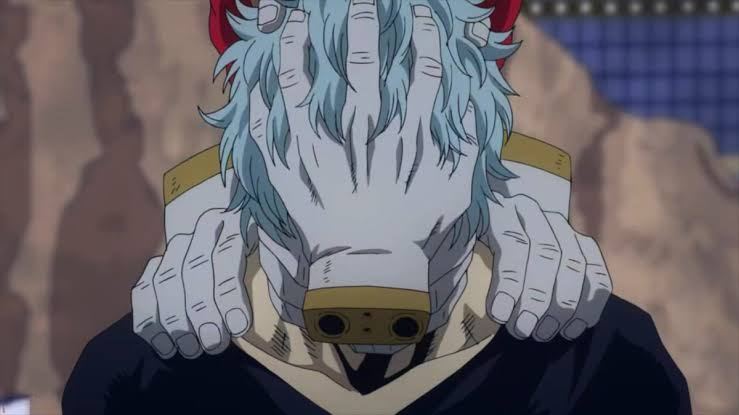 What do you think will happen? Will Tsukuyomi manage to defeat Dabi? Will Hawks die?
There is no break for the upcoming chapter, so it will be released as a regular weekly manga, unlike One Piece whose One Piece Chapter 980 was on break last week.
Many anime titles have are getting delayed as well, One Piece Episode 930 and Black Clover Episode 133 has been delayed indefinitely.
Before we let you in on the spoilers, let's take a quick recap of the last My Hero Academia Chapter first.
Boku no Hero Academia Chapter 271 Recap
In My Hero Academia 271 Tsukuyomi manages to escape from Fat Gum's fat. He gets to Hawk's side only to find a crushed Hawks from Dabi's attacks. Hawk's back is scorched from Dabi's flame.
Dabi pities the fact that pro-heroes have dragged even students in this. He trashes Hawks in front of Tsukuyomi. He reveals about the betrayal of Hawks.
He tells Tsukuyomi that the hero he looked up to is dirtier compared to villains. Due to Dabi's flames, Dark Shadow's strength gets diminished.
Thanks to Hawk's orders, they manage to getaway. Hawks is barely breathing, while Tsukuyomi is begging him not to die, and he is not dirty.
The scene cuts back to where Gigantomachia is. After Shigaraki's awakening, he feels his master's presence.
My Hero Academia Chapter 272 Spoilers
If you are here for the Boku no Hero Academia 271 spoilers, we regret to break that the spoilers are yet to be leaked.
The raw scans are yet to be released. We will be sharing here as soon as they get released online, so stay tuned!!
Here's what we think will go down in the next chapter. Gigantomachia's movements could be seen as a warning to what's about to come next. We know that Shigaraki has awakened, and is more powerful than ever.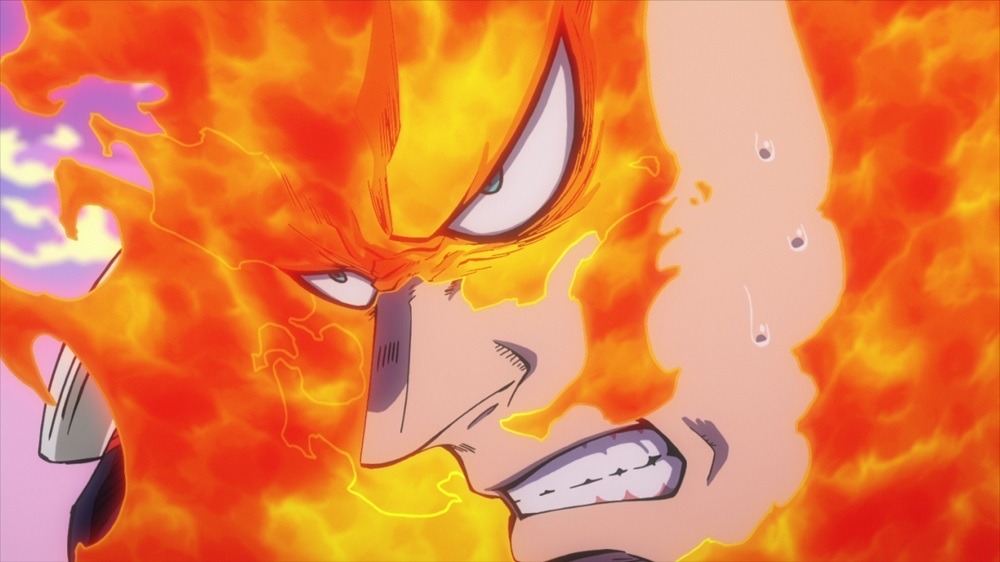 He has the original power of All for One. And at present, there's no pro-hero nearby who can match up to him. So we will be seeing him go against all the pro-heroes next.
Meanwhile, we could see Dabi chasing Tsukuyomi, to get Hawks. While, Hawks is barely holding on to life, Tsukuyomi might be able to get some medical help for Hawks.
We might get to see a rampaging Dark Shadow. Imagine that against Dabi, this fight could act as a character development for Tsukuyomi. His role model is down, he is backed to a corner. Well, we think it's his time to be the hero he wanted to be.
The coming major showdown in My Hero Academia 272 will be between Endeavour and Shigaraki. We might also get to see more of the Deku in the new chapter. Deku can feel Shigaraki's power. So he might try to warn others of what's coming.
While we also might have to wait a few more chapters before Shigaraki makes an appearance. Since seeing the main antagonist fight in the middle of the arc will make everything that comes afterward ant-climatic.
We haven't seen Geten fight yet. So we might see him fighting with some of the pro-heroes soon. We know that Fat Gum is nearby him along with some other pro-heroes.
Shigaraki's part will serve as the climax for this arc, so we will have to wait for the showdown. It's a good way to build tension for the final climax.
What do you think will happen in the next chapter? Will Gigantomachia join the fight? Will we get to see a rampaging Dark Shadow? Will we see Geten going against pro-heroes? Will Geten go against Cementos? Or it will be Gang Orca? Or both?
My Hero Academia 272 Release Dates and Where to Read
The Boku no Hero Academia Chapter 272 raw scans will be releasing soon. There hasn't been any news on delay. So, the next chapter will be released as scheduled on May 24.
Dr. Stone 151 and Black Clover 251 will be releasing on the same date as well, so you should check them out as well.
You can read it for free on the Shonen Jump official app and website. We will keep you updated with all the latest news on manga and anime on this website so stay tuned!
So this was our article on the upcoming My Hero Academia Chapter 272. What do you think will happen? Let us know your views in the comments down below.
Also in the latest anime news, Jujutsu Kaisen Anime adaptation has been announced and The God Of High School Anime will be start airing soon as well.