In this article, we will be discussing about the upcoming My Hero Academia Chapter 265 spoilers and Boku no Hero Academia 265 raw scans.
Fans are very interested to see the hero vs villain war. The last chapter excited everyone as Hawks has cornered Twice.
My Hero Academia, by Kohei Horikoshi, is one of the leading series in Shueisha's Weekly Shonen Jump. It has maintained great quality throughout its run and amassed a huge fan following.
It is one of the top 5 selling series of the magazine. The anime adaptation is just as good, releasing seasonally and if you like My Hero Academia anime, then make sure to check our list of best sites to watch anime online.
My Hero Academia is Deku's story of becoming the number 1 hero. Izuku Midoriya, or Deku, was born quirkless in a world where most people possess unique quirks.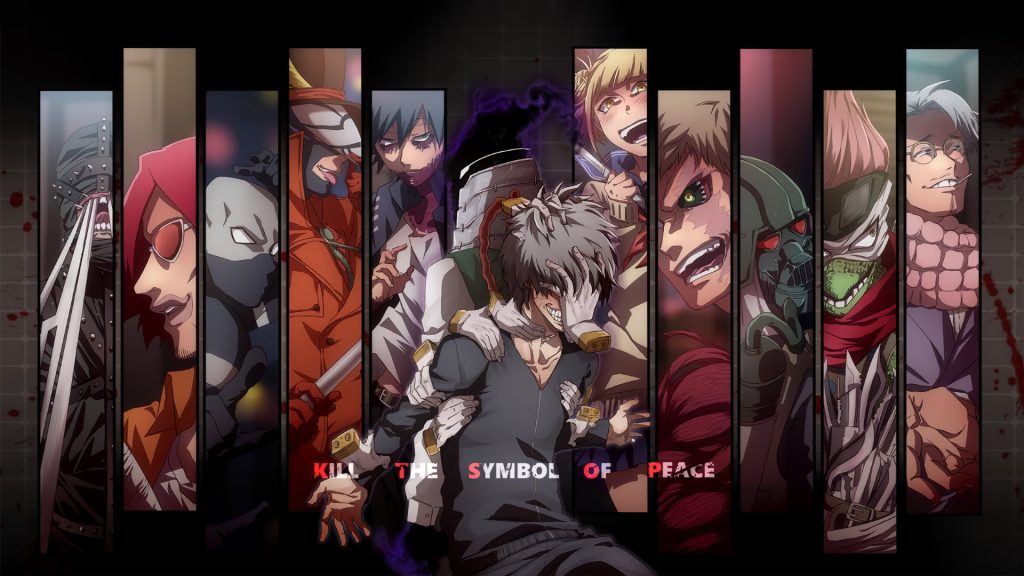 However, due to Deku's heroic nature, his idol All-might, the former Number 1 Hero passed on to Deku, his own quirk. With his new Quirk One for All, Deku joins U.A Academy with the hopes of becoming a great hero.
As of My Hero Academia Chapter 264, the story is in the Paranormal Liberation War arc. It shows an all-out confrontation between Heroes and Villains.
The Villains have been liberated and united under the same banner. The Heroes attack the Villain base and tries to end it before the Villains can start their reign of terror.
Check our article on One Piece 975 and Kimetsu no Yaiba 199 while you wait for the Hero Academia chapter.
My Hero Academia Chapter 264 Recap:
Hero Academia Chapter 264: One's Justice
The Heroes surround the Villains gathering from all sides, cutting of any means of escape. They storm into the Underground Sanctuary Assembly Hall from all entrances. In the Hall, the massive villain gathering under Re-Destro is thrown into panic.
On the frontlines, a massive clash occurs. Cementoss melts down the building. Kaminari keeps absorbing shocks and the villains plan to overwhelm his with a massive electric attack.
Edgeshot attack the villains and damages multiple at once with Ninpo: Thousand Sheet Pierce. Midnight and Kamui Woods restrain them with Bush and Lacquered Chain Prison. Students of Class 1-B, Mudman and Shemage support them.
Elsewhere, Hawks reveals that with great difficulty, he had passed on the information about the Villains to the Heroes, through coded messages. Twice is extremely disturbed by his betrayals and laments how his good nature puts his comrades at risk.
Hawks says that Twice is a good person and after paying for his crimes, can start over. But Twice is overcome with anger, since no one trusts him and lets him trust them. He says that the Heroes are hypocritical. He had sold his soul for the Villains long ago and releases multiple clones.
Even though Hawks doesn't want to fight Twice, Twice releases Sad Man's Parade and they prepare to fight. Dabi is seen searching for Twice, thinking that the Heroes are always at fault.
The new chapter will be releasing soon and fans are eagerly waiting for the release of spoilers, the raw scans will be released on the same day as haikyuu 387.
My Hero Academia Chapter 265 Spoilers:
Hero Academia Chapter 264 showed Re-Dextro's anxiety levels going up. How will the battle between his squad and the heroes turn out? We believe even though the Villains are caught by surprise, they will not be trampled.
Under Re-Dextro, they will rally and fight bravely. It might even be a turnover for the villains, which will create holes in the Hero strategy, invoking backup from the sidelines.
Who is gaining the upper hand? Where are the rest of the Villain squads? Will they simply get dismantled by the organized Hero troops? We believe, the Villains will make a comeback.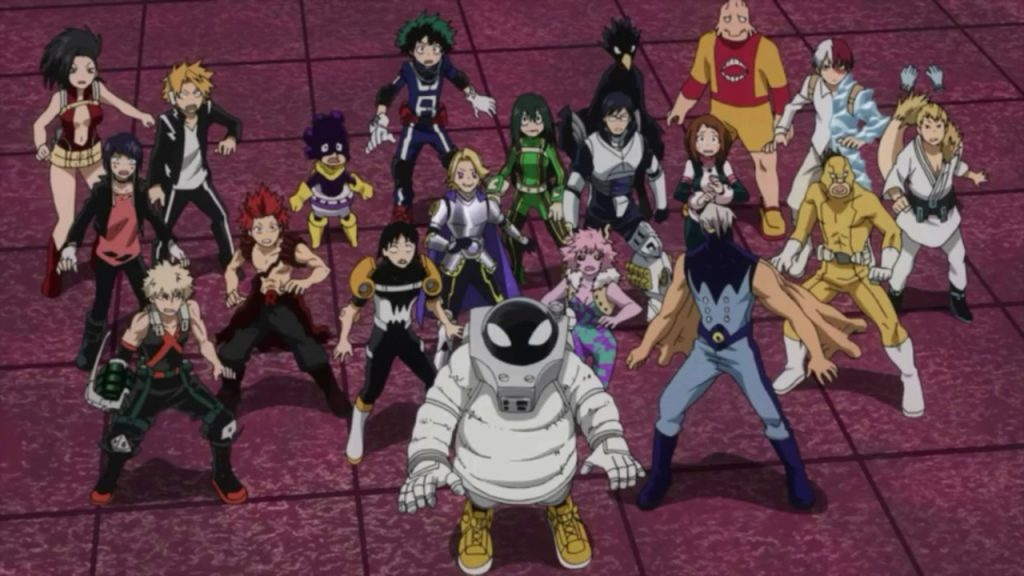 While they are currently getting subdued, they are simply caught unawares. They are leader-less as well. The leaders will regroup with their respective troops and turn the fight to a move balanced state.
What of Twice vs Hawks? Can Twice take out the Number 2 Hero? Will Twice receive help? We think that Hawks will initially dominate Twice. The Sad Man's Parade will be overridden by Hawks's sharp feathers. But we know Dabi is on the lookout.
Dabi will probably interrupt the fight, attacking Hawks from behind. We believe, Hawks will be a martyr in this fight. His contribution has been immense but he will fall to the Villain forces. Even if Dabi can't finish him, Hawks will probably face his end soon.
Where is Deku, Bakugo and Shoto? We believe they are in a different battlefront. The Heroes are prepared for nearly all of the Villain plans. Since the trio have been trained by Endeavor, their credibility is high and they are probably on standby for the leaders of the Paranormal Liberation Front.
In My Hero Academia Chapter 265 or following, we can expect the return of Shigaraki with an incredible power boost. Few chapters ago, his process was around 70% completed.
He will probably defeat the Heroes in his hideout, like Mirko, take the advanced Nomus and lead the to the main battlefront.
In retrospect, we can also assume that one of the villain squads is tasked with securing All for One and the other villains kept in prison. We can expect that to be one of the battlefronts. Whether it will happen or not, can only be found out with time.
Boku no Hero Academia Chapter 265 Raw Scans:
We are always trying our best to get the Raw Scans to you. We can expect a complete set of raw scans for My Hero Academia Chapter 265 this week while a few leaks might appear beforehand.
Please keep an eye on our site and the My Hero Academia subreddit – 'r/BokuNoHeroAcademia' for more news, discussions and updates. Twitter can also be a source of these leaks.
My Hero Academia 265 Release Date:
The raw scans for My Hero Academia Chapter 265 will release on 18 March 2020. It will then be scanlated by multiple fansub groups.
The process takes less than 30 hours and the fan translations will be available on our site and Reddit by 20 March 2020.
The official translation and HD scans for My Hero Academia Chapter 265 will be available on Viz and Mangaplus on March 22, 2020.
Please put your thoughts in our comment section. We highly appreciate your feedback. If you like our article, please click on the Heart icon at the top and keep visiting our site for news like this and check out our article on Solo Leveling Anime.