The Boku no My Hero Academia Chapter 264 spoilers and raw scans are going to be released soon and we can't wait to read what happens next.
My Hero Academia has just opened a new page in the Hero vs Villain War and fans can't wait to see what follows.
It's an all-out battle on multiple fronts and everyone is excited about the new developments. The heroes will be going against the liberation army and the fight is going to be intense.
My Hero Academia 264 will showcase more of the Hero vs Liberation Army. There are many questions going on in fans mind and we are looking forward to finding answers for all of them.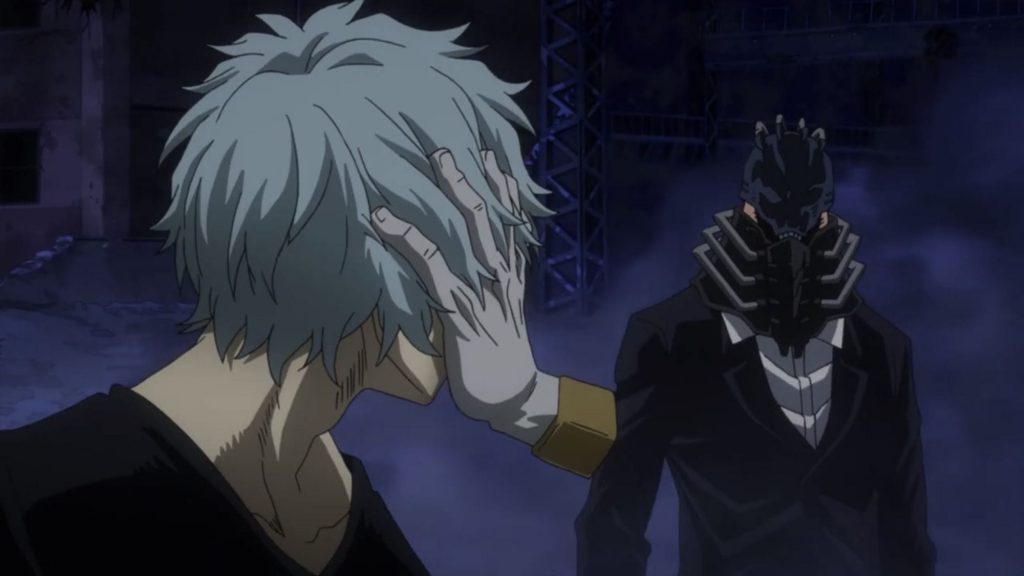 When will Shigaraki join the fight and who will win? Will it be the hero army or the liberation front?
The upcoming chapter will be the start of Heroes vs Villians arc and we are going to see a lot of casualties going ahead.
Fans are excited about Deku and Todorki's development in this war arc and we can't wait to read what happens next.
Check our articles on One Piece 974 and Black Clover 243 as they will be releasing at the same time as Boku no Hero Academia Chapter 264 spoilers and raw scans.
My Hero Academia Chapter 263 recap and summary
Chapter 263: I wanna be with you guys
Mineta and Hanta argue in the rear section of the Hero army as Kyoka listens to the frontline's movements. The rear group, tasked with catching runaway villains contains most of the Class 1-A students.
In the frontline, there is Tokoyami and Kaminari. They're surrounded by a huge number of Pro heroes, including Midnight and Mt. Lady. The group is led by Cementoss. Kaminari is extremely scared; Tokoyami and Midnight comfort him.
The heroes appear at the headquarters of the Liberation Army and Hero Cementoss tears the building in half, throwing the villains inside in frenzy. Villain Skeptic mobilizes the troops, sending Violet and Black regiments to the front.
The heroes and the villains clash head-on. A scared Kaminari runs in along with the Heroes. Midnight asks him to remember someone who he cares for the charge in for their sake. Kaminari looks back and imagines Jiro. We wish to be with his classmates.
A villain unleashes a powerful electric attack. Kaminari thinks back to his memories and fondness of Jiro and absorbs the electric attack. He successfully protects all the heroes and his friends at the rear.
In a room, Hawks corners Twice!!!
My Hero Academia anime is going strong and if you are having difficulty finding sites to watch anime online free, you can check our list of best anime streaming sites.
My Hero Academia Chapter 264 Spoilers and theories:
How is this turn out? Will the Heroes overwhelm the villains or do the villains have a trump card? Is anyone going to escape? We believe in My Hero Academia 264, multiple new fights about this Hero vs Villain will be revealed.
We will see many new abilities and the heroes will subdue the villains. However, we expect to see a different front after that. The current facility is under Skeptic. There must be multiple more raids taking place on all the other fronts.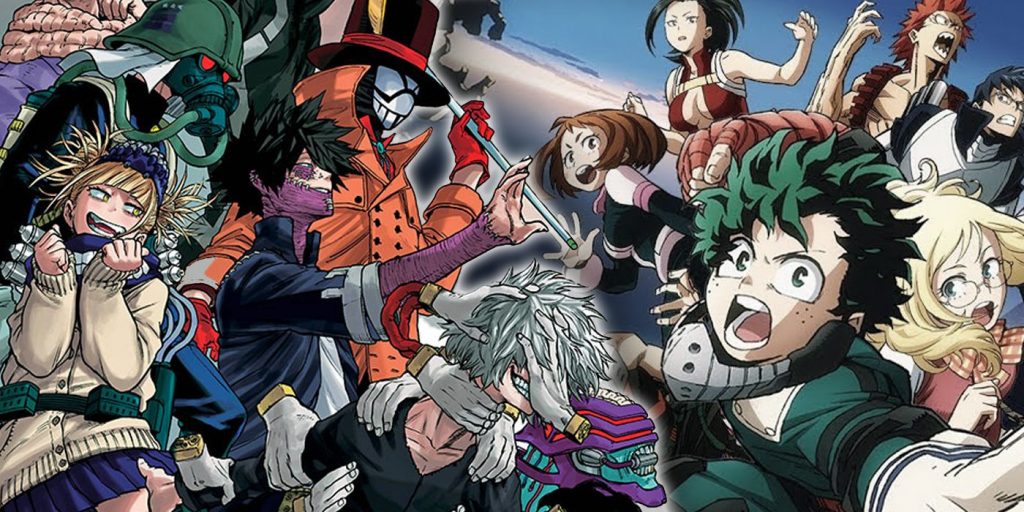 During the chaos, we saw Toga, Mr. Compress, and Dabi. Will they fight the heroes head-on like normal pawns or do they have their own agenda? Will they notice the missing Twice and search for him?
Mr. Skeptic is already suspicious of Hawks, what steps are he going to take? We believe Dabi and the League of Villain members will escape to safety. They will go to aid Shigaraki because he is always their top priority.
Kaminari was brought in to absorb lightning attacks. What is the reason for putting Tokoyami in front? Is there some villain who uses darkness based attacks? Boku no Hero Academia 264 will shed more light on this.
What is Hawks doing? What information does he hope to extract from Twice? Will Twice outsmart him? Will the other villains discover Hawks? Where is Hawks? Is it in the same building or it is separated from the HQ?
We believe Hawks wants to know Shigaraki's location and motives. Hawk knows that Shigaraki is the leader and he will deliver as much information possible to his fellow heroes.
Most of Class 1-A are in this raid group. Where is Deku, Shoto, Bakugo, and Uraraka? Are they in a separate raid group? Or have they been stationed somewhere for protection? Where is Class 1-B? Where are the older class groups?
We believe, each class has been divided into segments and added to each raid group, surrounded by a number of heroes. The students are usually kept in the safer rear group and only the ones necessary to the operation have to fight in the frontlines.
Boku no Hero Academia 264 Raw Scans and Release Date
The raw scans for My Hero Academia Chapter 264 will be released on 11 March 2020. We are constantly trying our best to get these raws to you as soon as possible.
So, please keep an eye on our site. These raws are major sources of spoiler and they're released on Twitter and the subreddit for Boku no Hero Academia.
The fan translations for Boku no Hero Academia 264 will arrive early on March 13, 2020.
Usually, the subreddit is the first to provide the links. The official translation, which are the most reliable ones (and in HD as well) will be released on 15 March 2020. They will be available on Viz.
Boku no Hero Academia Synopsis:
My Hero Academia is one of the top series of Shonen Jump. Kohei Horikoshi got his manga serialized in the mid of 2014. Following the end of Naruto, the series gained wild popularity but is still behind One Piece in terms of manga copy sales.
It was soon adapted into an anime, which bolstered its rank in Shueisha's Weekly Shonen Jump. Currently, its gigantic sales figures make it a part of the new Big 3. It recently released its second anime movie, which got a great reception at the box office.
My Hero Academia follows the story of future Number 1 Hero Izuku Midoriya or Deku. He was born quirkless but his nature impressed former Number 1 hero All-might, who passed on his unique powers to Midoriya. Midoriya trains hard each and every day to become a worthy successor to his idol, All-Might.
Currently, we are in the Paranormal Liberation War Arc. An all-out battle has broken out between heroes and villains on multiple fronts. While the status of our protagonist is yet unknown in this arc, we have had several new revelations about multiples heroes and villains.
There is the news of Dr. Stone Season 2 and Solo Leveling Anime release date getting out soon. So make sure to check them out as well.
When will the My Hero Academia Chapter 264 officially released?
The chapter will be out for everyone to read on 15th March 2020.
Where can we read the upcoming Boku no Hero Academia 264?
The chapter will be available to read on Shonen Jump website and Mangaplus.
Let us know what do you think will happen in the upcoming My Hero Academia 264 spoilers in the comments below and wait for the My Hero Academia Chapter 265.