The Boku no My Hero Academia 271 raw scans and spoilers will be releasing soon and we can't wait to read what happens next.
My Hero Academia dropped Chapter 270 on this Sunday, and it gave us a lot to look for.
There's one thing sure, for the next chapters, we are going to see a great battle.
Chapter 270, titled "Point of no return", definitely let us in on some interesting facts about Shigaraki and All For One, which were revealed by Dr. Kyudai Garaki.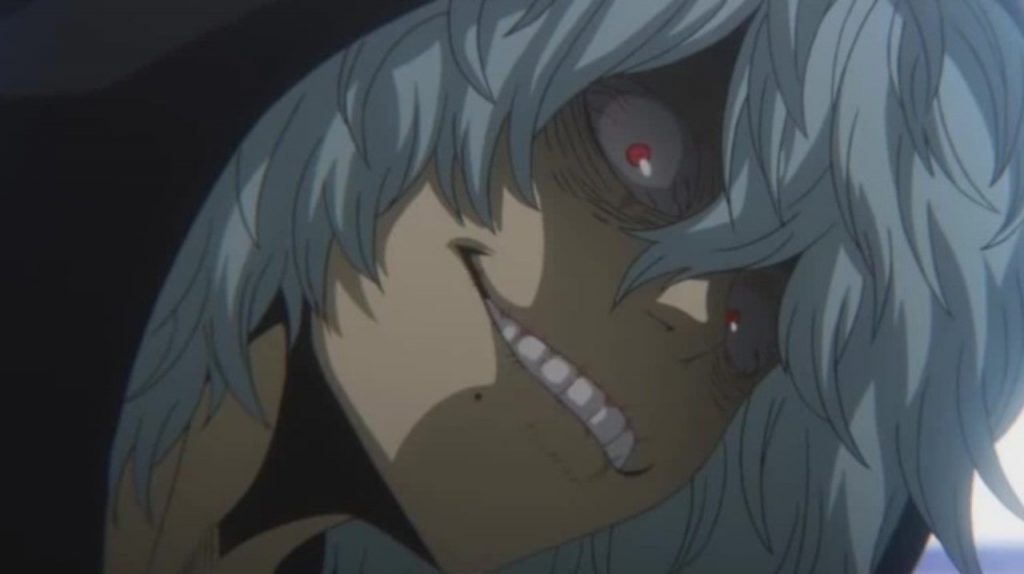 While, chapter 269, made it look like Shigaraki might be dead, but we all knew this is not where it ends. So let's take a look at what happened in the hero Academia 270 before we start the Boku no Hero Academia 271 spoilers and raw scans.
Also, check out our articles on One Piece 980 and Kimetsu no Yaiba 205 spoilers will be releasing soon, so check them out as well.
Chapter 270 Recap
The chapter started with Present Mic taking Dr. Garaki to where pro heroes are fighting Nomus by literally dragging him. Pro-hero X-Less is seen dealing with taking Shigaraki's body out which everyone is presuming to be dead.
Depressed by his failure in fulfilling his master's wish, Garaki confesses his story to Present Mic. He confesses how world mocked his theory on Paranormal Singularity seventy years ago.
This is also we come to know that, Garaki is more than 120 years old. He tells Present Mic, how All For One accepted him. We also found out what his quirk is.
His quirk Life Force, can double his life span in exchange for physical mobility. He revealed that he gave his original quirk to All For One, while keeping a copy for himself.
While Garaki is speaking, we could see Present Mic trying to control his rage towards Garaki. Garaki reveals how he originally wanted to get Eraser Head instead of Kurogiri.
Meanwhile, we get to see inside Shigaraki's psyche. He meets All For One inside his psyche, who seems to look like Kurogiri according to Tomura. Meanwhile, the broken screen says completion status at 75%.
Garaki reveals that All For One knew about his downfall, so he entrusted all he had to Tomura. It was also revealed that, he passed on his original quirk to Tomura and kept a copy for himself.
We can see Tomura's family members, trying to stop him from joining All For One inside his psyche. They even call him out with his original name, Tenko. We could see All Might's master Nana Shimura telling him to not forget himself.
While he eventually accepts All For One, we could see the change in his physical body, while a scene of Deku knowing what's about to come.
My Hero Academia 271 Spoilers & Predictions
While raw scans for My Hero Academia chapter 271 are still not out. But don't worry we will let you know as soon as it's out.
We know that Shigaraki is going to awaken as his devilish self. To celebrate his awakening, we might see him wipe out many pro-heroes.
In chapter 269 we saw, an injured Mirko, with Endeavor near her telling her to hold on. One thing is for sure, the hero X-Less is going to be the first one that Tomura takes out, being the closest.
We saw Deku aware of what's coming, which is a battle where Tomura wipes out floor with pro-heroes. Endeavor being the current no. 1 hero, is going to try to stop Tomura. If he dies, it can act as a character development for Shoto Todoroki.
Although we might not see it all happen in Chapter 271, but in further chapters. One thing is sure, there is a big battle awaiting.
We might also get to see the fight between Dabi and Hawks, where we might get to see some interesting information about Hawk's past. We might get to see how Dabi knew Hawk's real name, and how they are connected.
What do you think will happen? Will Hawks die at the hands of Dabi? Will Endeavor die? Who do you think is going to die at the hands of Tomura in the next chapter?
Boku no Hero Academia Chapter 271 Release Date
There haven't been any news about any delay in the release schedule. So according to schedule, My Hero Academia Chapter 271 will be releasing next week on 17th May.
You can read it for free on Viz and Shonen Jump app and website. We will keep this chapter updated to provide you the spoilers as soon as they get released.
If you are getting bored at home just because One Piece Episode 930 and Black Clover Episode 133 got delayed then you will not have to wait for long for the upcoming Hero Academia.
There is no break this week, so the chapter will be releasing Sunday for everyone to read online.
What are your views on the upcoming Boku no Hero Academia Chapter 271? Let us know in the comments and keep following Strawhatmanga.