Today we will be discussing the upcoming Boku no My Hero Academia 270 spoilers and raw scans as they get released online.
Fans are jubilant as the Heroes grab a crushing victory on the villain squad and Garaki gets the beating he deserves. However, we believe this is just phase 1. The war has much more to offer, beginning from My Hero Academia Manga 270.
My Hero Academia, written and illustrated by Kohei Horikoshi is one of the biggest titles published in the Weekly Shonen Jump of Shueisha company. Not only is it one of the highest selling manga, it is also one of the most popular anime series. It is a part of the New Generation's Big 3 manga.
Would you be a Hero or would you be a villain? What will you choose to use your quirk for? What is the Symbol of Peace? Born is a world governed by unique abilities called quirks, Izuku Midoriya, aka Deku, aspires to be the Number 1 Hero and carry on the legacy of his mentor, the former Number 1 hero, All Might.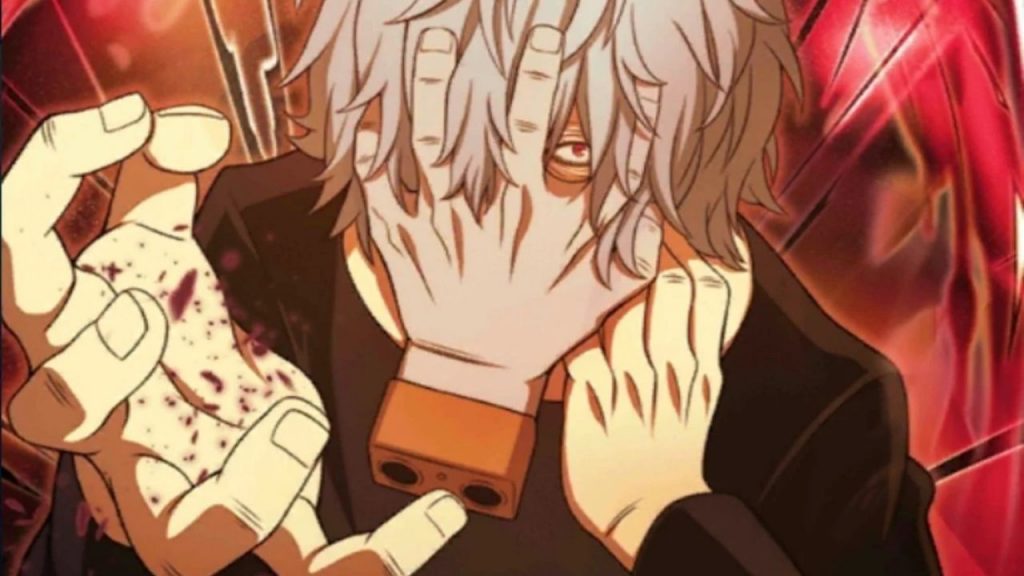 Deku's journey is one about finding yourself, about understanding the meaning of true peace, about destroying organized crime, and about going the extra mile for others.
My Hero Academia 270 will continue on with this Paranormal Front Liberation War arc. We are in the midst of a great Hero vs Villain battle and the aftermath of this battle will be great changes to the world. As it seems, the first phase of the war has come to an end, with both the fronts shining equally.
My Hero Academia anime is going on but it has been delayed because of the outbreak if you are bored and looking for anime to watch make sure you check our best 2020 anime list and sites to watch anime online.
Let us quickly recap the last chapter:
My Hero Academia 269 Recap:
My Hero Academia Chapter 269: The Three of Us
Hero Mirko has sustained extensive damage from fighting the Nomus. She finally gets to rest and Hero Endeavor prepares to cauterize her wounds. Mirko urges him to go and destroy Shigaraki instead.
Endeavor realizes how hard she has been fighting. He says that he still owes her from Kyushu and urges to hold on to her life. They're attacked by a Nomu.
Nearby, Hero Eraser Head fends off multiple Nomus at once. As the Heroes fight, they decide to eliminate Shigaraki quickly before the capsule can activate him. They realise that Shigaraki is not a small time punk anymore, he has become a real threat.
The advanced Nomus fail to defeat Eraser and he tries to keep them at bay until the backup arrives. As he thinks about his next moves Hero X-Less and Mic attempt to destroy Shigaraki's capsule.
With great teamwork, the Heroes allow Mic to reach the capsule. Garaki quickly attempts to awaken Shigaraki. He is disappointed that Shigaraki is still incomplete and All for One's dream is just short of completion. With the fluid leaking out, the subject was in danger of death. Garaki awakens Shigaraki.
However, Mic attacks the capsule with Loud Voice attack and shatters it completely. He moves in an deals a devastating DJ Punch to Garaki. He remembers his old friend Yamada and the terrible fate that befell him. X-Less examines and says that Shigaraki is not breathing and his heart is not beating.
Garaki laments that Shigaraki was in a deathlike state during his metamorphosis and the capsule was preserving him. Garaki has no purpose left to live.
At this moment, the backup heroes blast in, defeating all Nomus. Endeavor easily defeats the Nomu that attacked him.
Garaki repents that the dream of his Lord will die. Shigaraki is shown with an open mouth and far away in jail, All for One twitches.
This is where the last chapter ended and now fans are left waiting for the Boku no Hero Academia 270 spoilers and raw scans.
One Piece 979 spoilers and Kimetsu no Yaiba 204 chapter is going to be released soon, so make sure to check them out as well.
Boku no My Hero Academia 270 Spoilers:
Both the battlefields in this war arc shines brightly. At one hand, we had the fantastic battle between Dabi and Twice vs Hawks and on the other hand, we have Mirko and the heroes vs Nomus and the destruction of Shigaraki.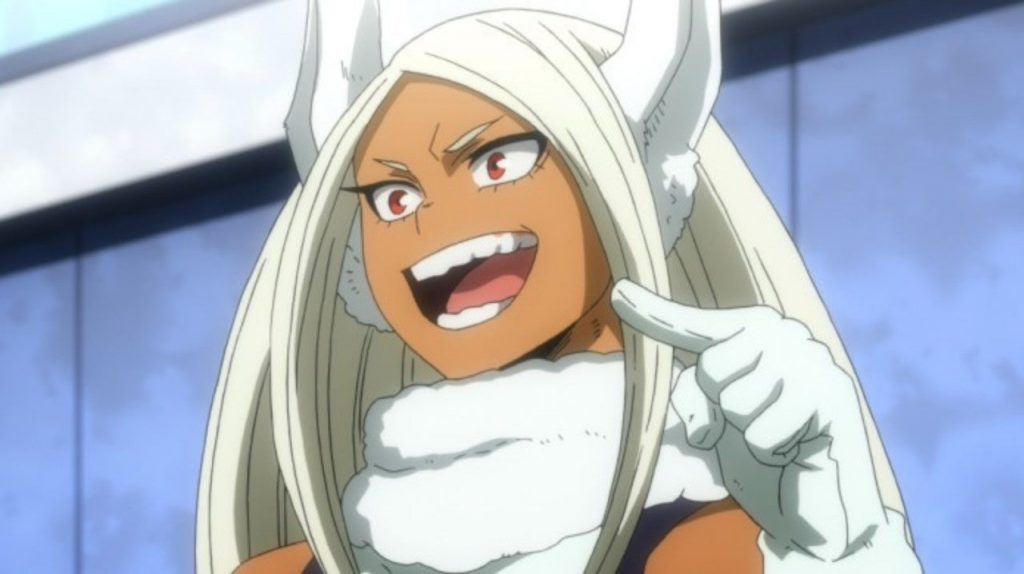 With both fights having reached their conclusions, we believe My Hero Academia Chapter 270 will begin the next phase of this war arc. One might think that the battle is over but we believe, there is so much left to it.
What will happen to Mirko and Hawks? Will they succumb to their injuries? We believe both these valiant heroes will survive. They have been rescued by Endeavor and Tokoyami respectively and have a lot of backup to heal their wounds.
Mirko might lose her limbs though and her hero career hangs by a thread. We believe she will be transported away to a hospital. She can recover her limbs and Eri can have a great part in that but that is a topic for later since we have more battles in our hand.
Last time we predicted that in My Hero Academia Chapter 270, Shigaraki will be awakened. While this chapter makes it look like Shigaraki is finished, we still stand by our prediction.
This chapter is simply trying to distract us, and Shigaraki will wake up. His power will overwhelm the heroes and many of them might actually die.
We believe the next phase will be where Gigantomachia lays waste to one battlefront and Shigaraki on the other.
My Hero Academia Manga Chapter 270 will either be dedicated to another battlefront, showing how the heroes wrap up the raid or it will be completely dedicated to Shigaraki's awakening and showcasing his newfound power.
We might also get hints to where our protagonist is and whether he will appear in this arc at all. At this point, it does seem unlikely that he participates but Horikoshi may have some surprises for us.
My Hero Academia Chapter 270 Raw Scans
Since this is a manga, the raw scans of My Hero Academia 270 will be in Japanese and we need to wait for the English translations to arrive. We are trying our best to get these raw scans for you.
These scans and often, leaks contain major spoilers for future events. We ask you to be patient and keep an eye on our website.
Boku no Hero Academia 270 Official Release Date
Due to the Golden Week festival, Weekly Shonen Jump will be on a break next week. Boku no Hero Academia 270 raw scans will be available on 6th May 2020 and the fan-translated English version will be available on 8th May 2020.
On 10th May, you can visit Viz or Mangaplus website, or the Shonen Jump App, to read the official translations for My Hero Academia Chapter 270.
Let us know what you think will be happening in the comments below and make sure to check our theory on Luffy vs Kaido and our article on One Punch Man Season 3.