Want to read Black Clover 249 spoilers and upcoming Black Clover Chapter 249 English raw scans and official release date?
Then you are at the right place. Here at Strawhatmanga we share anime and manga spoilers every week for all of the fans to check and today we will be doing the same for the upcoming Black Clover Chapter.
If you are someone who don't want to read any spoilers before the official chapter release, please close this tab on your browser and wait for the official chapter release.
The fight against the dark triads have finally started and now it's one of Vanica's henchmen "Svenkin" who has attacked the Heart kingdom and Luck has finally arrived to take him on.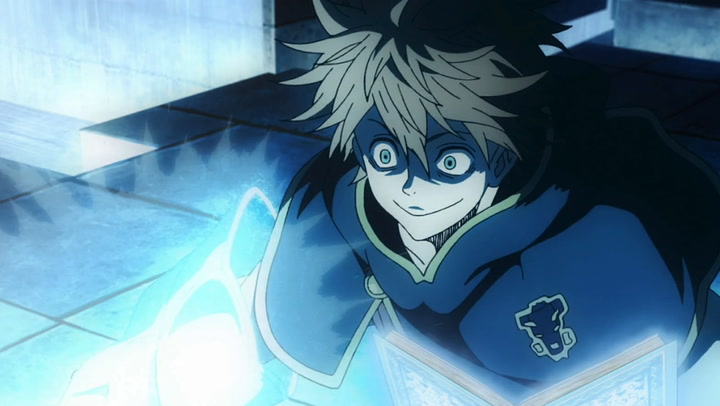 Svenkin is very tough with his skin magic but still Luck was able to beat him with his true lightening. Luck has grown stronger and now he is stage one atleast.
So what will be happening next? Who is fighting who? What happened to Dante and Yami's fight? All will be revealed in the upcoming Black Clover Manga Chapter.
Black Clover anime has been put on hold because of the COVID situation as well, if you are free make sure to check our best anime 2020 list to watch some great anime released this year.
We have also shared a list of best sites to watch anime free online, and we will keep you updated with all the manga and anime news in the industry.
So before we move on to the upcoming Black Clover Manga Chapter 249 spoilers and raw scans, let's do a recap of the last chapter first.
Kimetsu no Yaiba Manga 204 and My Hero Academia 270 spoilers will be released soon as well, so make sure to check them out.
Black Clover Chapter 248 Recap & Summary
Black Clover 248 starts with Luck, Magna, and Asta visiting the Heart kingdom so that Luck and Magna can train.
Gaja is one of the spirit guardians of the Heart kingdom and since he wanted people with nature based magic attributes, Asta brought Luck and Magna.
Luck has lightning magic and Manga uses fire magic. Gaja starts training them but finds Magna to be a stage five and not suitable for learning rune magic.
Magna storms off to learn on his own and Luck starts his training with Gaja. They start with rune magic and then arrays, Luck wants to learn the true lightening magic since he is a lightening user and then the chapter transitions to the fight.
Luck vs Svenkin starts and Luck has gotten faster and stronger. Svenkin strengthens his defense with his skin magic but still what he fails to comprehend is that Luck is far stronger than him.
Luck finally unleashes his form of true lightning spear "Ceranos" and pierces Svenkin's tough body. Svenkin seems to be finished but we all know, there's more left in him and that is where the last chapter ended and now fans are left waiting for the official Black Clover Chapter 249 release.
Black Clover 249 Spoilers & Predictions
As we stated earlier, if you don't want to read spoilers then please click off this article as we will be sharing the spoilers when they get released.
The official spoilers will be released on 7th May 2020, we will be sharing them here when they get released, till then read our predictions for the upcoming chapter.
Is Svenkin dead? Has Luck finally won the fight? We all know that the members of the dark triads are capable of using demon's power to fight or regenerate and I think if Svekin used more than fifty percent of the power, he can heal his wounds.
It's a good idea but I don't think the author will prolong the fight in the heart kingdom. So this might be the end of Svenkin and Luck's fight.
Black Clover Chapter 249 will be all about Noelle and Lolopechka fighting Vanica at the spade kingdom borders.
Yami vs Dante has not reached its climax as well, so we might get to see some bits of that fight as well.
What will happen to Vangeance? Has someone went after Zeno to retreive him or he has fallen into Dark triad's hands for good?
There are so many questions and very few answers and this is why we can't wait to read the upcoming chapter and what it will reveal.
We will share the spoilers here when they get released, so make sure to bookmark this page and share it on Facebook and Twitter so that more people can read the spoilers when it gets released.
Black Clover Chapter 249 Raw Scans
Because of the break, the chapter official release has been pushed a week further just like One Piece 979 and that is why no raw scans will be released this week.
Very few scanlation teams are working on translating Black Clover raw scans to English since Jaiminisbox and mangastream stopped their scanlations.
This is why the chapter translations are taking more and more time every week. We will be sharing the translated Black Clover manga Chapter 249 with you whenever it gets released, so make sure to come back when it gets released.
Black Clover On Break Because Of Golden Week
Black Clover will not be releasing any chapter this week because it's Golden week in Japan.
Chapter 249 of Black Clover will be officially released on 10th May 2020 and it will be available to read on the Viz website.
Let us know what you think will be happening in the upcoming Black Clover Chapter in the comments below and keep visiting for more of our Black Clover and One Piece manga articles.